Last Updated on
In November 2014 Google introduced new "mobile friendly" labeling to its mobile search results. If you haven't noticed this new label pick up your phone and do a search for restaurants, doctors or events. The "mobile-friendly" label is added to the beginning of the meta description as shown below.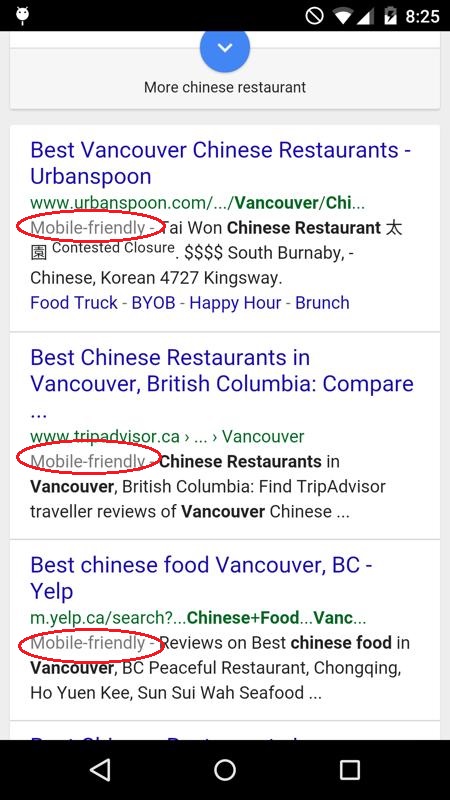 Features of a Mobile Friendly Website
Google gives four requirements for you to be eligible for this "mobile friendly" label:
Avoids software not common to mobile devices (ex. Flash).
Text is readable without having to zoom.
Content resizes to fit on a users' small screen.
Links are far enough apart so to be easily "tapped" or clicked on by fingers.
Not sure if you have all these requirements in place? Use Google's Mobile Friendly Test!
Get Mobile Friendly Now
In its same announcement Google said that they are "experimenting with using the mobile-friendly criteria as a ranking signal" which indicates the importance of mobile friendliness is only going to increase.
For more information about mobile friendly website and Mobile SEO please give us a call at 1-888-262-6687 or send us an email through our Mobile Web Design form.
---