What Is Local Search Engine Optimization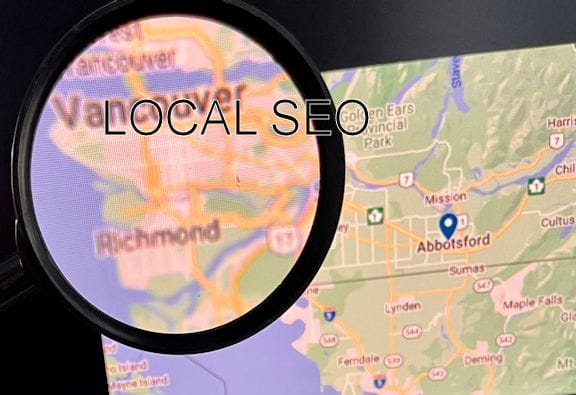 You may be asking "What is local SEO and how is it different from regular SEO."
In this post, we'll take an in-depth look at what local SEO entails including nine crucial areas to consider when optimizing for local search.
What is Local SEO?
In a nutshell, Local SEO is location-based search engine optimization, which is very helpful for small business owners or any business targeting customers in their local area.
Essentially, it is optimization done to improve your chances of being found by people looking for you in the specific area where you work and/or offer your services.
So, when a potential customer wants to search locally, they will do a local search on Google for 'X-Service Near Me.' For example, plumber near me, or 'X-Service in Y-location' – plumber in Vancouver.
You need to be ready to activate 'local service found' mode and engage right back, right then and there!
The Birth of Local Search
Personalized Search Results
Nearly two decades ago, Google, Bing, and other search engines figured out how to personalize search results based on the user's online activities including their interests and search history.
That meant that your search results would be catered to your interests and previous search history. That made  your search results different from anyone else's search results, even if you were both searching online in the same room.
Geographic Search Queries
Google also started displaying improved personalized search results for geographic-type search queries. For instance, if you searched for a restaurant, an electrician, a plumber, etc., in your town or city, Google would display websites for businesses in your area.
Since then, Local SEO has evolved significantly. With the rise of mobile devices and the increasing use of location-based services, it has become essential for businesses to optimize their online presence for local search.
How to Do Local SEO for Your Business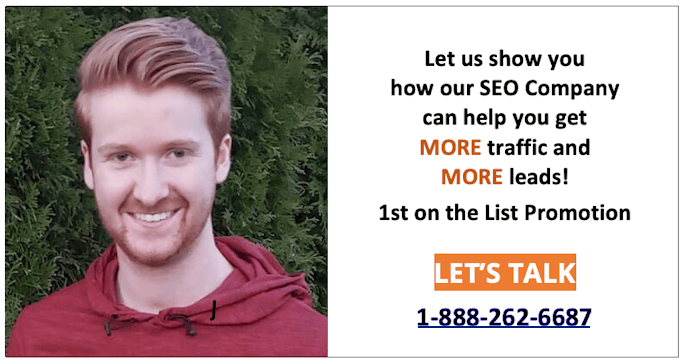 Local search engine optimization is different from traditional SEO (Search Engine Optimization), which is the process of improving your site's rankings in general.
If your customer base is local and you have a local business such as a restaurant, salon, local repair shop, or local professional service, you can stand out above the competition. You can generate tons of new customers by taking advantage of local SEO.
Here are 9 key areas to consider implementing for successful local search engine optimization:
Target the Specific Areas Your Business Serves
Local SEO is all about improving your website and online presence for local customers. To do this you need to be ranked for relevant keywords within your geographical location and your target area.
You need to be found online for the regions where you operate and where your potential customers can find you. These areas may include the suburbs, town, city, and/or regions where your customers or potential customers live and need your services.
You can learn more about how general SEO works from our blog 'SEO for Beginners: 9 SEO Tips for 2021.
This article covers optimizing for local search including your website content, website structure, and background technical SEO. This will help search engines easily find, rate, and rank your website high in the organic (unpaid) search results for your chosen keywords.
Local SEO is all of that plus much more, as we'll see below.

Optimize Your Google My Business Listing
Google My Business (GMB) has played a significant role in Local SEO over the past decade.
What is Google My Business? GMB is a free business listing service provided by Google that allows you to manage your website's online presence across not only Google but also on Google Search and Google Maps.
This service enables you to verify your business information, such as your address, phone number, and hours of operation, as well as upload photos and videos, and respond to customer reviews.
If you haven't claimed your GMB listing yet, you need to do so immediately. It can provide you with valuable data and insights about our clients including their demographics and what actions they took to find your business online.
Make sure your GMB listing is complete and accurate, so you show up in Google's local search results. Don't miss out on this valuable source of traffic. Find out more on this Hootsuite article, How to Use GMB to Get More Customers.
You Must Have a Mobile Friendly Website
Having a mobile-friendly website is essential for Local SEO and small businesses.
Mobile devices are ubiquitous, and more and more people are using smartphones and tablets to search for local businesses.
Google introduced mobile search over desktop in 2015. In 2016, AMP was introduced (Accelerated Mobile Pages). In 2017, page speed became a ranking factor. (Open off-site links in a NEW window) In 2019, Google started mobile-first indexing for new websites and switched to mobile-first indexing for all websites in 2021.
Therefore, it is important for your small businesses to optimize its website for mobile in order to:
Shorten page load times
Improve ranking & visibility in local search results
Attract more customers
Remain competitive
Provide a better user experience
Improve your conversion rates
Did you know that since most people now search on mobile devices Google will prioritize fast, mobile-friendly websites and place them at the top of search results?
If your website isn't mobile-friendly you could be in trouble.
Local SEO Includes Providing the Best User Experience (UX) Possible
Improving the user experience of a small business website is an important aspect of local SEO as well.
To improve the user experience, your website needs to address the following:
It must be easy to navigate
Provide valuable and relevant information
It must load quickly
Provide multiple ways to contact the business (phone, email, contact form, download, etc)
Must be compatible with all browsers and different mobile devices
Should be ADA-compliant (accessible to users with disabilities)
In general, most new website templates are now ADA-compliant and compatible with all types of browsers and mobile devices.
If you can improve the user experience, Google will notice, and potentially improve your visibility in search results. This, in turn, will help to attract and retain more customers.
Get More Online Reviews
Positive online reviews build trust and are not only a powerful tool for your business but also essential for local SEO.
Good reviews have a lot of advantages and can help potential customers make informed decisions about where to shop, eat, and receive services. By paying attention to and improving your online reviews, your business can:
Improve its online presence
Attract more customers
Increase your revenue
To effectively leverage online reviews, it is important that you actively manage your online reputation by monitoring and responding to reviews as they are posted. You can also solicit reviews from satisfied customers and make it easy for customers to leave reviews.
Take Advantage of Structured Data & Schema
Schema and structured data go together when it comes to providing search engines with important information about your location, and the products and services that you offer.
Schema is the language you use to present your content.
Structured data is the actual data or code you provide in the schema markup so that Google can better understand the information you provide.
Did you know that when you use schema markup, the rich data and featured snippets help you stand out in the search engine results?
Structured data is a standardized format and can be a powerful tool for local SEO and small business websites.
The data describes the content on your page and what actions site visitors can perform with this content. This type of input that you provide to the search engines helps them to get a better understanding of your pages and what you have to offer.
It can help these websites improve their visibility in search results, attract more customers, and provide a better user experience, but it must be implemented correctly.
You also need to monitor your structured data regularly and make sure that the information is up to date.
Structured data can also be implemented on different types of websites, depending on the type of information that you want to provide.
Optimizing for Voice Search Essential for Local SEO
Search engines now use voice assistants like Alexa and Siri, and it has impacted local SEO quite alot.
Voice search and voice assistants incorporate natural language and have become increasingly popular in recent years. It's important for small business websites to optimize their local SEO for voice search.
With voice search, you can:
Reach a much wider audience
Provide a better user experience
And increase your visibility in search results
To optimize your local SEO for voice search you need to make sure your website is mobile-friendly. You also want to make sure you have accurate and up-to-date information about your business including location, contact info, and hours.
You can improve your search results for voice search by optimizing your content for the types of keyword phrases that people use during voice search. Voice search tends to use more natural speech, so the query tends to be longer, sometimes even full sentences.
Search engines now use voice assistants like Alexa and Siri. Voice search incorporates natural language and has become increasingly popular in recent years. It's important for small business websites to optimize their local SEO for voice search.
Optimize for Long Tail Keyword Phrases
Optimizing for long tail keyword phrases is another important aspect of local SEO for small business websites.
Long tail keywords don't get searched for as often so fewer websites optimize for them, which means there is much less competition. Yet, statistics confirm that up to 80% of website traffic comes from long tail keyword phrases.
Don't let this be a missed opportunity.
Use long tail keywords in your content, metadata, and structured data. They can dramatically increase your visibility in search results and attract more customers to your website.
Optimize for Location Based Keyword Phrases
Optimizing for location-based keyword phrases is also essential for local SEO.
If you are a small local business like a retail store, restaurant, or a local service-based business, you need to optimize your website's local SEO for location. This will help to ensure your website and business are easily found when potential customers search using local and personalized search queries.
Along with using location-based keywords, all pertinent information about your website must be up to date as well, including your hours of operation, your contact information, and your street address. In fact, it is imperative to keep this type of information up to date across all your platforms including GMB and your social media platforms.
As you would with long-tail keyword phrases, be sure to use location-based keywords in your site content, as well as your metadata, and structured data.
If your business services clients in multiple locations in our local area, you might want to also consider creating location-based landing pages. See our article on How to Do Hyperlocal SEO Keyword Research.
Who Needs to Use Local SEO?
Anyone who owns a brick and mortar store or anyone who has a physical business of any kind needs to use local SEO to get more customers in his area. In this competitive world, it's important for businesses to stand out in their local markets.
Local SEO helps business owners to show up in the local search results and get more customers in their local geographic area. It also helps business owners to rank in the local search results in Google, Bing, Yahoo, and other major search engines.
Typically designed for smaller businesses, local SEO is perfect for businesses like landscapers, pest control, hair stylists, general tradesman, and other businesses who rely on local traffic and customers to make their money. They offer their services and/or products specifically to people within their geographic location.
Should You Invest In This Form of Optimization?
Are you a small local business, retail or otherwise? Or, are you a service-area business? Then yes. You should invest in local SEO.
Any business with a 'city or area' specific customer base, must adopt what is a local SEO strategy for their website. Here's why: nearly two-thirds of all local customers search online to find the local businesses they are looking for.
Whether you are a plumber, an electrician, a hairdresser, a dentist, or a restaurant owner, if you are not at the top of the local search rankings, know this: your competitors will be.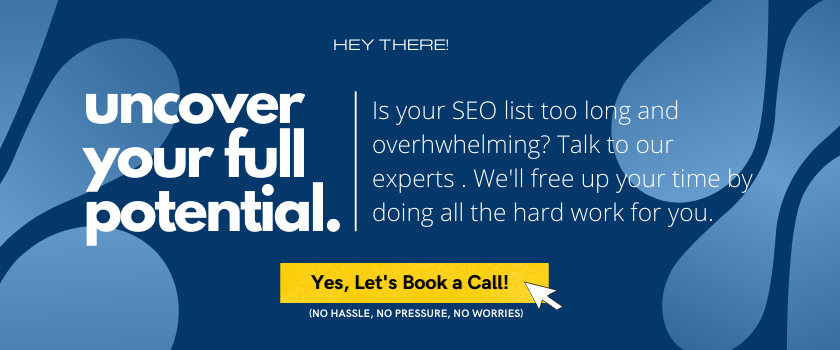 Local SEO Costs Less
Typically, local SEO costs will vary depending on the size of the business, the number of locations or markets that you're trying to target, industry type and the level of your competition. However, as a general rule of thumb, I'd say that local SEO (in most markets) will cost around $300-$1,000 per month.
Local SEO Statistics
Need more convincing? These statistics, as outlined by HubSpot, regarding the importance, and successes, of local SEO should have you running to your local SEO experts for their help! And trust us, these are only a handful of 100s of statistics which prove the efficacy of local search in improving your business's bottom line:
The good news is that local SEO is actually a much simpler-to-implement, more cost-effective beast to tame than custom or conventional SEO:
Costs typically range between $300 to $1000 + / month for local SEO,
As compared to an average monthly retainer for conventional SEO running anywhere between $1000 to $5,000+/ month (Most of our clients fall somewhere in the middle of that).
What's more, the results from local SEO tend to be much quicker and extremely valuable, with visible results often appearing in as soon as three to six months.
Five Tips to Help You Make the Most of Local SEO
Google themselves have outlined five tips to help you understand what is local SEO and to navigate through the steps needed to ensure that your business is winning in this area. These five steps include:
Ensuring you have click-worthy titles and meta descriptions across your website.
Keeping a consistent, updated, and prominent online presence.
Claiming your Google My Business (GMB) listing for full control of how Google and your customers see you online.
Managing, responding to, and growing your customer reviews online.
Implementing a structured data markup for local search.
In a previous blog, titled Best Local SEO Tips and Resources, we have gone into detail about how to do all five of these steps.
Summary
Local SEO has evolved significantly over the past decade with the rise of mobile devices, the increased importance of online reviews, and the use of structured data. Other factors to consider include the rise of voice search and the shift towards more personalized and localized search results.
Because of this, it has become essential for local small and medium-sized business owners to optimize their online presence for local search.
By ensuring that your website is mobile-friendly, managing your online reputation, verifying your business information on GMB, using structured data, optimizing for voice search, and including location-based keywords and information, you can improve your online visibility in local search results and drive more customers, leads, and sales.
If getting found right now, in all the right places, sounds good to you (and isn't that the whole point of running a local business – to be found exactly where you operate when your customers need you?), it's time to enlist the help of our local SEO experts.
Let us help you get found in your own neighbourhood today:
Call 1-888-262-6687
Or email [email protected] for your customized local SEO plan.
---