Benefits of Using Voice Search and Voice Assistants
A 2013 movie entitled "Her" follows the main male protagonist developing a romantic relationship with the voice search assistant feature that came with the operating system upgrade of his smart device. The film's writer, Spike Jonze, was inspired by an article he read about voice search technologies.
This software feature, named "Samantha", is equipped with advanced AI technology capable of learning new things that the protagonist can have regular conversations with the voice assistant just like he would have with a normal person. The protagonist eventually falls in love with the AI voice assistant.
While this movie is purely science fiction, the technology the story is based on is real.
The advancement of smart technologies have significantly changed the way people are doing things. Smart technology has allowed people to conduct businesses and get immediate information using their mobile devices.
A couple of decades ago, people would need to go to computer shops to access the Internet. They would search for information by typing their queries into the search engines. Likewise, when a person needs to contact a colleague, this person would need to look for the smartphone's contact number and then push either the call or message icons.
Nowadays, you can see people telling their phones what to do. This new technology is known as voice search.
What is Voice Search Assistant? 
Voice search assistant is a technology that allows a person to use voice commands instead of typed commands to run a search, access a website, or open an app. Voice search allows users to interact and communicate with smart gadgets.
Likewise, when voice search is paired with machine learning, your smart devices will adjust themselves to your different speech patterns and accents to understand your spoken commands better. Voice search is based on the Automatic Speech Recognition technology, which allows the conversion of speech to text.
Brief History of Voice Search Technology
Voice recognition technology has been around for decades. Bell Laboratories introduced one of the first successful speech recognition software programs in 1952 with the introduction of "Audrey". However, Audrey was limited to recognizing only nine digits from 1 to 9 spoken by a single voice. The next improvement in speech recognition technology would not occur until twelve years later.
At the 1962 World's Fair, IBM showcased its "Shoebox" technology, which recognized up to sixteen different words, which was a significant leap in the advancement of voice recognition technology.
The US Department of Defense saw the value of speech recognition technology so they invested in developing DARPA's Speech Understanding Research program. They successfully created the software "Harpy," which could recognize more than a thousand words.
Speech recognition technology did not stay exclusively for military use for long. In the early 80s, this technology was used in children's toys such as the Speak and Spell handheld computer and the talking toy doll Julie. These toys were equipped with a speech chip that can respond to voice commands and distinguish between different speakers.
In 1997, the company Dragon Systems created the speech recognition application "DragonDictate," incorporated in the Microsoft Windows operating software. The first version of DragonDictate allowed users to dictate their commands.
However, the initial version did not recognize spoken commands contained within a continuous speech. Users had to enunciate each command at a time. Dragon Systems later developed a better version called Dragon "Naturally Speaking," which significantly improved how the software recognized spoken commands without pausing.
Modern Speech Recognition Technology 
The speech recognition technology had no significant improvement for over a decade due to the limited memory and processing powers of early computers and devices. However, in 2010, Google introduced Google Voice Search assistant to make it easier for smartphone users to enter search commands by voice rather than using tiny keyboards.
Google Voice Search was a game-changer since it was the first speech recognition technology to use the massive storage capacity of cloud data centers. Because of this, Google Voice Search was able to accurately recognize the speech patterns of its users based on an enhanced speech model from the collection of voice queries and over 230 billion English words.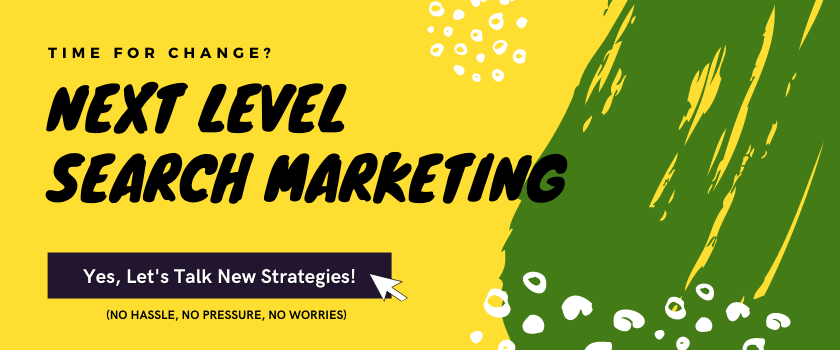 Basing their technology from Google Voice Search, Apple came out with "Siri" a year later. Siri's ability to accurately recognize voice commands and respond conversationally gained Siri an immediate massive following. Apple's Siri catapulted speech recognition technology to the frontline of innovations to look forward to.
Siri & Beyond
With the immense popularity of Apple's Siri, technological giants began developing their voice assistants.
Most of the voice assistants that come out have female voices and because of their capabilities of recognizing speech patterns and replying in conversations, most people refer to these applications with the female pronoun of "she" instead of "it".
The Popularity of Voice Search Assistant
Voice search has become very popular, and consumers are quick to get into the craze.
It was was first aimed to be used for smartphones. Now, tech manufacturing giants are producing speakers with voice search capabilities as well. These speakers can be used at home and will help you ordering food, calling your friends or relatives, and even getting information from the Internet.
The popularity of voice search is so immense that a 2019, TechCrunch report showed that more than sixty-six million Americans are now owners of a smart speaker system with one type of voice assistant.
Another 2019 research by BrightLocal showed the different statistics of how people are using their smart speakers. 75% of owners use voice search to find local businesses several times a week for the following reasons:
54% use voice assistants to order food and drinks
46% use voice search to inquire about prices of products
40% ask for the availability of products
35% use their voice assistants to book appointments
Since users are purchasing products, booking appointments, and searching for company information via Voice Search, this creates a huge opportunity for companies looking to SEO their website in order to capitalize on this new trend.
Google statistics for 2017 showed that one-third of its 3.5 billion searches per day are from voice searches. In terms of smart speaker sales, global sales grew by two hundred (200) % in 2018, with Amazon's Alexa getting the greatest number of sales, followed by Google Assistant.
These statistics in the use of voice search assistants indicate that consumers recognize the value they are getting from voice assistants. It is predicted that smart devices that use voice assistants will still grow in the future.
Technology experts predict that by the end of 2021, 30% of web browsing will be done without the use of a screen but with voice interactions only.
The Benefits of Voice Search
SEO marketers now see the value of optimizing for voice search and consumers recognize the value that voice search gives them. Both marketers and consumers find that using voice search or voice assistants offers the following benefits.
Using Natural Voice Commands
The advancement of voice recognition technology has led to the development of voice assistants recognizing your commands from your normal speaking voice and manner. You no longer have to enunciate every command since the software is created with machine learning technology to recognize your speech patterns. While there are still challenges in understanding commands pronounced incorrectly or with heavy accents, the error rate of voice assistants improves, with Google only getting a 4.9 percent error rate in 2017. That has since changed significantly.
Saves Time
When you use voice search in your smart speakers, you do not need to open laptops, computers, or mobile phones. You voice your commands, and your speakers will recognize the commands and perform them for you.
Offers Convenience
If you are using your voice search on your mobile phone, it will be more convenient to speak your commands than typing them on the very tiny keyboard that your phone will provide. Likewise, you can use your mobile apps without having to look at your phone. Voice searches will also give you hands-free use of your mobile phones even when you are driving, which will help keep you safe. Mobile web design has also advanced with accelerated mobile pages, which is another great plus for the use of voice search assistant.
Multilingual
Tech giants are now coming up with voice search apps with multilingual abilities. Google Assistant, for example, can recognize and speak over thirty (30) major languages and is used in over 90 different countries This feature will let you use voice search regardless of what language you speak.
The Use of Conversational Queries
When you use voice search, you do not have to alter your sentence structure like when you type in your search queries in a search engine. For example, if you want to know the recipe on how to cook fish, you might type "how to cook fish fillet" in your Google search query bar. When using voice search, you can use a regular conversational question such as "How do I cook fish fillet?" While the syntax difference is subtle, using voice search will let users command their devices as if they are speaking to a regular person.
Companionship
While voice assistants do not have the deep thinking that people have, bored and lonely people may use their voice assistants as a form of entertainment and companionship. For example, you can ask Siri or Alexa to tell you a joke, and these assistants will search the Internet for a joke for you.
Voice search and voice assistants are advancements in smart technologies that are now indispensable tools in people's lives. While it is still a long way for voice assistants and voice search apps to develop emotions of their own, just like in the movie "Her", future developments may create voice assistants that use AI to think on their own. You will have to wait for wait lies ahead in terms of voice recognition technology.
About 1st on the List
Based in Vancouver Canada, 1st on the List Promotion has been providing SEO services to businesses across Canada and the United States since 1997.
Call us at 1-888-262-6687 to learn more about SEO for voice search or to inquire about any of our services, including SEO web design and PPC marketing.
---