How to Attract Local Customers

Boost Local Visibility & Attract New Customers with Local SEO
Running a local business is hard enough and small business owners are always looking for innovative ways on how to attract local customers.
Figuring out how to target new customers can be downright overwhelming. Before you bring out the waving inflatable tube-man, let's chat about how to improve your online presence.
Chances are, you're not giving it the attention you should. But the good news is, local SEO can give you a lot more bang for your buck than the parking lot inflatable.
Local SEO is the best way to target local customers and boost visibility in your geographic service area. Without getting too technical, we will explain what local SEO is, why it's important for your business, and how you can use it to target new customers. Let's get started.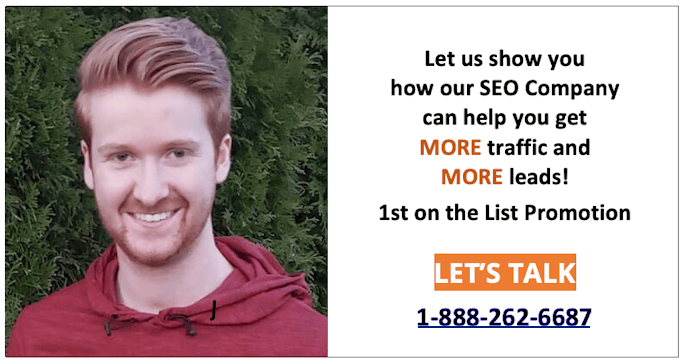 What Is Local SEO?
The Internet is a crowded space, so how do you attract local customers and make your business stand out?
It doesn't matter if you own a retail shop, a restaurant, a beauty salon, or a veterinary practice. Reaching your target audience and standing out from your competitors can be challenging. But What Is Local SEO you may ask.
In short, local SEO is location-based search engine optimization – which essentially means showing up in search results when customers are looking for businesses like yours in your area.
When users conduct a local search, search engines look for specific signals like:
Local content
Social media profiles
Backlinks and citations
Website performance (speed, mobile friendliness, user experience)

3 Factors that Power Local SEO Strategy
Let's first preface this by saying that nothing is set in stone. Ranking factors are at the mercy of Google's mysterious algorithms and are subject to change over time. That being said…
Here are the top 3 factors (right now) that impact local SEO rankings and visibility:
Relevance – does the business match the searcher's intent?
Distance – is the business close to the searcher at the time of the search?
Prominence – is the business established both online and offline?
As you may have noticed, prominence is the only local SEO factor you can control and improve.
How Does Local SEO Help Your Business?
So, you understand what local SEO is, but maybe you're still wondering targeting the right people and how to attract local customers.
Local SEO can help your business target customers since it focuses on reaching the people most likely to become your customers.
Rather than a spray-and-prey approach, local SEO allows you to connect with people in your region actively searching for businesses like yours. By channelling your marketing efforts on quality over quantity, you'll nurture stronger leads that are more likely to convert.
After all, if you're a small antique shop in Maple Ridge, it doesn't make a lot of sense to advertise to people in Winnipeg, does it? That's a long drive for a vintage butter dish.
Here are some of the ways local SEO helps target and attract local customers:
Increased Visibility
Optimizing your website and online presence for local searches can increase your visibility in search engine results pages, making it easier for people to find you online.
Better Targeting
Local SEO allows you to target your marketing efforts to the specific areas you serve, making it easier to reach your target audience and attract more local customers.
Competitive Advantage
Optimizing your website for local searches allows you to stand out from your competitors and gain a competitive advantage in your local market.
Improved User Experience
By providing relevant and useful information about your business on your website and other online platforms, you can improve the user experience for your potential customers, making it more likely that they will choose your business over others.
How to Target Your Area with Local SEO
Now that you understand why local SEO should be a key part of your digital marketing strategy, here's how to put it into action!
Start with these six steps for targeting your area with local SEO:
1. Claim and Optimize Your Google Business Profile
Google Business Profile (GBP), formerly Google My Business (GMB), is a free tool for managing your business information on Google, including your business name, address, phone number, website, hours of operation, and more. Claiming and optimizing your GBP can improve your visibility in local search results and make it easier for people to find and contact your business.
2. Use Relevant Keywords
Using relevant keywords in your website content, meta descriptions, and page titles can help search engines understand what your business is all about and make it easier for you to rank for local searches. Be sure to include your city, town, or region in your keywords to make it clear that you are targeting a specific area.
3. Optimize Your Website for Mobile
Most people use their mobile devices to search for local businesses, so it's crucial to optimize your website for mobile. This means ensuring your website is fast, responsive, easy to use, and provides a stellar user experience.
4. Build Local Backlinks
Building backlinks from other websites in your local area can help you establish credibility and authority in your local market, making it more likely that you will rank higher in local search results.
5. Engage with Your Local Community
Engaging with your local community can help you build relationships with potential customers and improve your visibility in your area. A few ideas could be participating in local events, sponsoring local sports teams, or volunteering for local organizations.
6. Monitor Your Online Reputation:
Your online reputation is crucial for the success of your business, and it's important to monitor it regularly. You can use tools like Google Alerts, Yelp, and TripAdvisor to keep track. Don't forget to respond to every online review you receive. It's an essential component of your online customer service and can work wonders for building your reputation.  Top of Form Bottom of Form
Put Your Business On The Map With Local SEO
Are you excited about learning how to attract local customers with local SEO and what it can do for your business? Our team of digital marketing experts at 1st On The List can make it easy!
Contact us or call our office at 1-888-262-6687 to set up a consultation.
---