Complete Guide to How Customer Reviews Can Help (or Hurt) Your SEO

Bad customer reviews can hurt more than just your feelings.
It makes sense, obviously, that reviews have an impact on your reputation, your brand persona, and your bottom line. But did you know that customer reviews – all reviews, the good, the bad, and even the lack thereof – can impact your SEO, along with your reputation? Whether that impact is negative or positive depends on how you respond to those reviews.
Handled correctly, customer reviews can improve search rankings and boost your SEO efforts. Ignored, they will have the exact opposite effect. Let's find out why and how customer reviews can impact your SEO, how to handle customer reviews, and some top tips along the way to make the most of your review strategy to boost your SEO efforts.
Why Customer Reviews Matter for SEO
Statistics show that 90 percent of consumers will check reviews before visiting a business; 84 percent trust reviews as much as they trust word of mouth i.e., personal recommendations; and 93 percent give reviews a starring role in their decision whether or not to finally click that golden 'Buy Now' button.
The stats have spoken. And they are all of one voice: reviews matter. But why? More specifically, why do they matter for SEO and your search rankings?
Because Google sees everything.
As we've seen time and again, when it comes to SEO, Google puts the customer first. Your customer, their user. What the user wants, believes and trusts, is what Google wants, believes and trusts. So if Google sees your customer telling the world, and Google, that your business is good, bad or ugly, Google will use that as a signal to rank you with the good – page 1, the bad – anything after, or the ugly… well, we don't even want to go there.
Google depends on a variety of signals to determine whether or not your site is worthy of good rankings. For example, you already know the importance of good backlinks from other relevant sites when it comes to your SEO strategy. Google, and customers, sees backlinks to your site from another trusted site as an endorsement of trust. If you're good enough for that site, you're good enough for Google. Customer reviews work in the same way: when a customer reviews your business (be it good or bad), it tells Google two things: 1. That your business is actually real. And 2. Whether or not your business is trustworthy or scammy-Facebook-ads-at-Christmas-time level dodgy.
Still not sure if reviews really matter in relation to SEO? We'll let the stats speak, loud and clear, for us again. In late 2018, Darren Shaw of Whitespark released the findings from his annual Google Local Rankings Survey: the results showed that reviews, or review signals – quantity, velocity and diversity – accounted for 15.44% of how Google ranks a local business. This showed an increase of nearly 5% from 2015 when Google valued reviews at 10.8% of how they rank a business. What's more, those all important link signals that everyone is always so desperate to get right in their SEO strategy? They were only just ahead of reviews in how Google ranked a business, coming in at 16.53% – less than 1% more than reviews.
Customer reviews matter.
How Customer Reviews Impact Your SEO
In the SEO version of "no publicity is bad publicity", we're here to tell you that both good and bad reviews can help your SEO strategy. At the very least they both work to tell Google that you exist as a real, legitimate business. Google's big on authenticity. They also work to boost, or bust, your SEO strategy in other ways.
How Good Reviews Impact Your SEO
At the risk of sounding like Captain Obvious, good reviews are the ones you really want. Aside from a lovely stroke to your ego, from an SEO perspective:
1. Good reviews increase click through rate
It's a simple equation: good reviews equals more stars equals more clicks. Imagine you're doing a search for 'best shoe shop near me'. Three businesses pop up in the local map pack. One has a 2-star rating, one has a 3-star rating, and one has a 5-star rating. No prizes for guessing that you click on the business with the 5-star rating.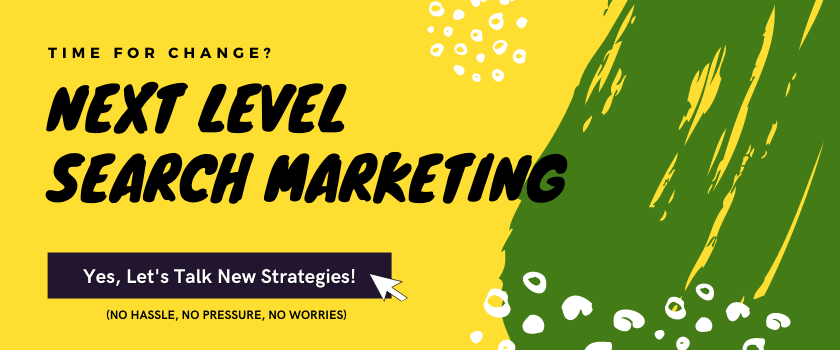 Now, while Google insists that CTR is NOT a ranking factor, it does make sense that the more clicks you get, the better your rankings will be over time. Why? Because the more often people choose to click your site over your competitors', the more Google will realize that you are the chosen one, one to be trusted, the more they'll direct people to your site.
2. Good reviews can improve your rankings for targeted keywords
Reviews offer great feedback which, if you're smart, you'll use to improve your offering. More than that, though, reviews act as user-generated content for your brand, and therein lies SEO gold! Quality, genuine, authentic content is the key to a durable SEO strategy. Every time a customer leaves you a review, they're leaving exactly that for Google to crawl: genuine, authentic content related to your business. And being that it's directly related to your business, it will likely contain keywords relevant to your business. Google loves this content. It helps them gain a clearer picture of you and your business, which in turn helps them to position you better for relevant searches.
Google also loves keywords which haven't been stuffed in there on purpose. Customer reviews are rich in inadvertent, unwittingly placed keywords, perfect for Google's love of ranking sites that match user intent.
3. Good reviews foster social media engagement
As we outlined in a recent post about social media and SEO, social media in and of itself is NOT a direct ranking factor. Why then should you care about reviews fostering social media engagement and conversation? Because social media can still help with SEO in the following way, as outlined by Google Webmaster Trends Analyst John Mueller: "… social posts do show up in the search results. They can be content like any other piece of content, and they can rank for keywords, they can rank for your product names, so they can show up in the search results as well…"
The key here lies within that one little-but-powerful word, "content". SEO these days revolves around quality content. Authentic content. And customer reviews are a prime example of authentic content. By incorporating customer reviews into your social media strategy, you are encouraging social chatter and posting about your business in an arena with 3.499 billion active social media users who spend more than 2 hours on social media. Every. Single. Day. The more people talk about you, the more likely you will pop up in search results.
4. Good reviews can lower bounce rates
The only place where you want a high bounce rate is your local trampoline park. A high bounce rate, where users leave your site after visiting just their landing page, doesn't leave anyone feeling satisfied: not you, not the customer, not Google.
Remember the stat that told us 93% of consumers say online reviews impact their purchasing decisions? Translated to bounce rate, customer reviews of your brand, and product or service, mean that people are more likely to spend more time on your site, clicking around, and perhaps even finally converting. So while they might be bouncing around ON your site, they're certainly not bouncing off it, and that's an SEO win.
How Bad Reviews Impact Your SEO
Let's get the bad news out of the way first by playing Captain Obvious again: bad reviews aren't, well, good. Not only can they hurt your reputation, and bottom line, by giving consumers a poor first impression of your business, they can hurt your SEO by associating negative keyword phrases with your business.
Do not panic though. A bad review does not herald the tolling of the death knell. In fact, bad reviews can actually help your SEO efforts if you handle them correctly.
1. Bad reviews can increase your credibility
You know those scammy-Facebook-ads-at-Christmas-time we were talking about earlier? The ones where you immediately Google 'Is xxx website legit?' Those are the ones who have given good reviews a bad name and bad reviews a good name.
Looking at initial reviews of these dodgy sites, you will more often than not see an initial spate of 'good reviews'. Glowing even. Look a little closer, though, and those 'good reviews' look decidedly bot-like. What's more, as the Journal of Vacation Marketing reports, consumers tend to be skeptical when all they see are positive reviews. Indeed, many consumers think negative reviews actually have more credibility than positive reviews. (In moderation, of course. All negative is, well, all negative.) Research has found that consumers actually prefer to see a mix of good, moderate, and bad reviews when trying to determine if a business is trustworthy, so that odd negative review has its positive place in your SEO.
2. Bad reviews provide opportunities to be better
Once you've put aside your hurt feelings, you can see that bad reviews give you valuable feedback which you can take action on. They can help you better understand your audience, what they want, what they are searching for, and why you didn't deliver. By answering these questions not only can you improve your service, you can improve your SEO.
From an SEO perspective, the problem could be a misused keyword, misleading content, poorly delivered content, or an inhospitable website user-experience. All of these are fixable.
More than all of that, when you respond to a negative review you are showing both your customers and Google that a living, breathing, caring being is behind the screen, one that values feedback, and who is willing to put in the work to fix whatever is bugging the reviewer. Which leads us to…
3. Bad reviews provide opportunities to respond
Most importantly, bad reviews (and good for that matter) provide you with the opportunity to respond, to actively manage your online reputation.
This – responding to reviews – is the real key to how customer reviews can impact your SEO.
How Responding to Reviews Impacts Your SEO
You know what the worst kind of review is for your SEO? The review that goes unanswered, ignored.
Whether positive or negative, it's imperative that you respond to each and every review. In a 2018 study done by Harvard Business Review on TripAdvisor, hotels that responded to reviews received 12% more reviews and their ratings increased by 0.12 stars. More than this, though, The Local Search Association reports that a 2018 consumer loyalty survey by Yotpo found that most consumers expect a brand to respond within 24 hours.
Why the importance and urgency associated with responding to reviews? Once again, the answer lies with Google. According to the Google My Business support page, businesses should "interact with customers by responding to reviews that they leave about your business. Responding to reviews shows that you value your customers and the feedback that they leave about your business." Even more telling from an SEO perspective, though, Google goes on to state that "high-quality, positive reviews from your customers will improve your business's visibility and increase the likelihood that a potential customer will visit your location."
Loosely translated, what Google is effectively telling you here is that not only does responding to reviews build trust with your customers, but it builds trust with Google itself… The reward? Improved visibility.
Responding to Positive Reviews
Although it would be easy to just take the compliment and run with it, it's just as important to respond to positive reviews. Here are a few quick do's and don'ts to help you make the most of your positive reviews:
Do say thank you. If someone pays you a compliment in real life you say thank you. Don't shirk your common decency on the Internet. Thank them for taking the time to write a review and for their support.
Don't be self-congratulatory. Make your thanks about them.
Do be specific in your thanks. Focus on something they said in their review and write a personal response which speaks to that.
Don't be long-winded.
Do invite them back – give them a reason to visit your website, and your business, again.
Responding to Negative Reviews
Statistics show that responding to negative reviews can yield positive results: one study showed that 33% of customers who received a response from a company to a negative comment then went back and posted a positive review, while 34% deleted the original negative review.
By posting a genuine response to a negative review, not only can you negate the negative, but you can turn a non-lover into a loyalist. Here are our top dos and don'ts to help you navigate the negative:
Do apologize. And mean it.
Don't refuse to apologize.
Do be honest about the mistake and accept responsibility where it was legitimately something where you were at fault.
Don't blame your staff. If it's a staffing issue, the onus is on you to provide better/more training.
Don't blame the customer or accuse them of lying.
Do express your commitment to fixing the issues raised.
Do go back and relay to the reviewer once the said issues have been fixed.
Do offer to make amends with a special offer if possible.
Don't get into the nitty gritty of the complaint in full view of the world online. Instead, do keep it short and sweet, but invite the reviewer to get in touch personally by providing contact details.
Don't refuse to accept responsibility – except where it might be a legal issue. In that case seek legal advice before even responding to the review.
Do sign off using your real name and job title.
For more tips on responding to reviews, direct from Google, visit their reviews support page.
Customer Reviews Matter
Customer reviews matter. For your ego. For your feelings. For your reputation. For your SEO. Which means that there is one thing worse than the review that goes unanswered after all. No reviews.
Find the relevant review sites for your industry or business, then make it easy for your customers to leave reviews there. Where appropriate, such as in the checkout process, ask your customers to leave reviews for you. Ask for feedback. Encourage feedback. Respond to feedback. Act on feedback. Taking the time and effort to incorporate customer reviews – getting them, managing them, and caring about them – into your SEO strategy, can only but feed back positively into your business.
General FAQs About Customer Reviews
Why are customer reviews so important?
Customer reviews influence purchase decisions. 90% of consumers check reviews before visiting a business, 84% trust reviews as much as word of mouth and 93% say reviews affect their decision to buy. Reviews matter to your customers and they should matter to you.
Why are negative reviews good?
It's counterintuitive but bad reviews can increase your credibility, provide opportunities to better your service and products, and open doors to reconnect with customers in order to make it right.
What to do when you get a negative review?
You must respond to negative reviews, and carefully. Apologize, be honest, don't blame the customer or accuse of posting false details, express your commitment to fixing the issue, offer to make amends, and sign off using your real name and job title.
How do you respond to positive reviews?
It's important to acknowledge their compliment. Say thank you, be brief, be personal, and invite them back (whether to your website or store).
Contact 1st on the List if you still have questions about how your online reputation can impact SEO or want to start building a steady stream of customer reviews. You can reach our SEO experts at 1-888-262-6687 or check out our Reputation Management Services page for more information.
---