Ad retargeting is a popular topic for 2015 and even if you aren't running a retargeting campaign it's important to understand how it works.A basic
ad retargeting
definition is targeting your ads to consumers based on their previous Internet activity on your website where they activity didn't lead to a sale or conversion. The basic ad retargeting cycle works like this:
Visitor comes to your site.
Visitor looks at your products, reads your pages and adds to their shopping cart.
Visitor leaves without doing anything.
Visitor later sees your retargeting ads on another website, such as Facebook, reminding them about you and inviting them back to your site.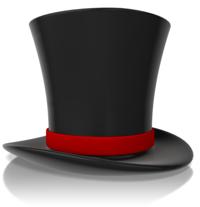 Tired of wearing three, four or maybe even five different hats at once?As a small business owner you have probably experienced the precarious juggling act of being your own Sales Team, Website Developer, Social Media Guru, Advertiser and Business CEO. It's exhausting!But it is often what you need to do in order to control your spending and stretch your marketing budget just a little further. You simply can't afford the luxury that many big box retailers and corporations can to hire a large marketing team to keep pace with constantly changing consumer trends.Which of the following marketing hats do you currently wear and how well do you wear each one? As
Getting a quote for search engine optimization (SEO) is not like getting a quote on a product; where what you are buying is always the same and the lowest price is the obvious purchase choice.Choosing a search engine optimization company based on lowest price will seldom get you what you want or need to succeed.Search engine optimization varies so much in process and approach that it is difficult to compare two SEO companies to each other, even when they both have a clear picture of what you want, let alone if they have to guess at what you want.It's like calling a dealer and asking "How much for a car?"It's impossible to answer that question without more information and if it was possible, why on earth would you want to let the sales person decide what he wants to
Somewhere throughout life you've probably heard the saying, "
Don't put all your eggs in one basket
".This axiom is as true for your Internet marketing strategy as it is for anything else.A mix of various forms of online advertising combined with website analytics will allow you to test for measuring conversions, tracking ROI and gauging the success of your Internet marketing strategies.
Choosing Internet Marketing Strategies
If the big keywords are important to you; simply think outside of the box. Big keyword phrases are worth a lot of money and bluntly said; you are going to have to pay for them.
PPC Advertising - typically a higher cost per click (CPC) for each visitor that comes to your site.  You will
Internet marketing in Canada may be defined as any form of online marketing strategy done via the internet (or the World Wide Web) that supports a website's marketing efforts.Banner ads were first used in 1993 and in the one and a half decades since, many various types of internet marketing strategies have evolved including:
Banner Advertisements
Contextual Ads
E-Mail Marketing
Affiliate Marketing
Social Media Marketing
Social Bookmarking

How

targeted keywords

can make your company more successful and more importantly make more money. Is it worth the investment and what's in it for you?Return on Investment (ROI) is twofold:

There is ROI of your website, and
ROI of your advertising campaign.

For a good ROI, both your website and your advertising campaign must be effective. Without some type of advertising your beautifully crafted website is really no more than a billboard on a deserted island. If nobody sees it, does it really matter how striking it is or how competitive your prices are?You need people to see your website to make it a success. Businesses who have had their

websites optimized<