3 Ways Video Podcasting Can Help Your Business Increase Sales and Customers

What is a Video Podcast?
A video podcast is a collection of visual and audio information organized around a specific theme. With a host, it is frequently episodic and subscription-based. They are frequently generated by recording a video of the person speaking and then turning it into a podcast format, streamed via streaming apps.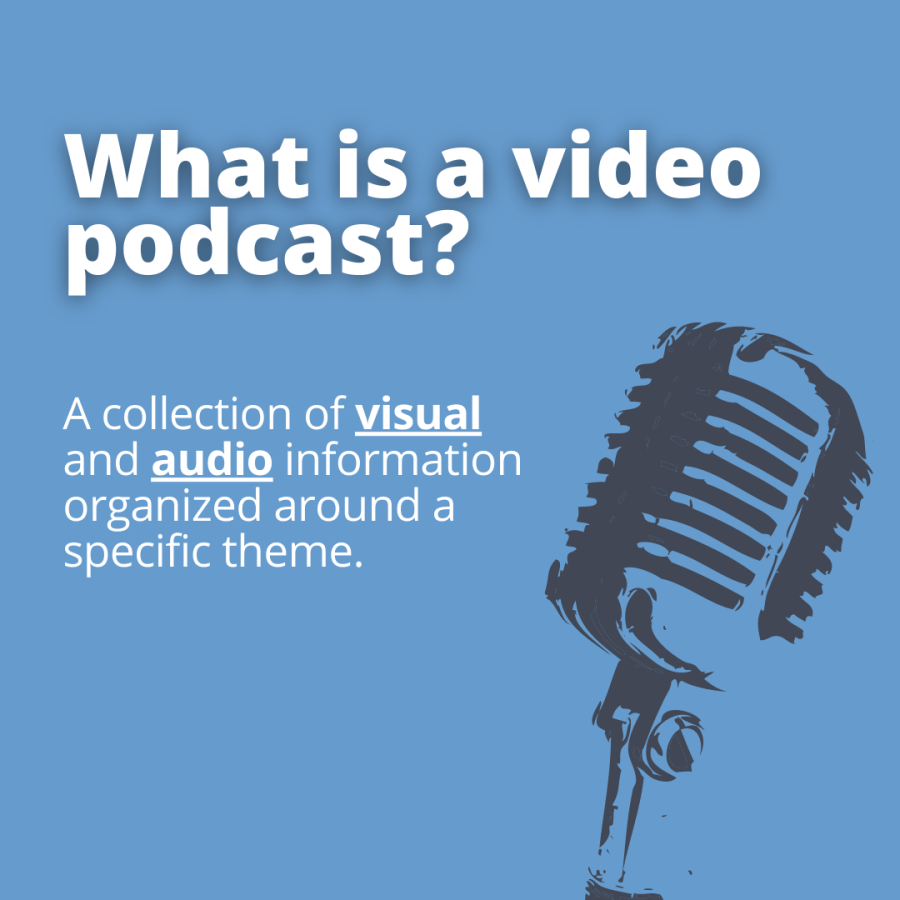 5 Reasons Why a Business Owner Should Start a Video Podcast
WATCH-TIME: Video podcasting became an overnight success because of its ease of use. Google reports an 800% rise in global ad-supported video content watch time last year.
ENGAGEMENT: The average organic reach of a video is 135% more engaging than any other type of post.
CONVERSION: If you use video podcasting for business, you may reach a larger audience. Video podcasts facilitate quicker growth. After watching branded social videos, 64% of customers convert.
POSITIVE ROI: According to statistics, 85% of organizations utilize video as a marketing tool, and 88% of video marketers report a positive ROI, a 5% rise over last year's results.
BUILD AUDIENCE: One effective way to achieve this is by deploying a video podcast to accompany your audio podcast. According to Vimeo, Only 17% of podcasters choose to record a video in addition to their audio, so adopting an interactive, visually appealing video podcast could be your shortcut to building an audience quickly.
Can a Podcast be a Video?
Definitely! Video podcasts are quite popular and are simply a podcast with a video component. You are free to make this video as simple or as sophisticated as possible. The podcast host and their guests may be shown in a video or a single static image.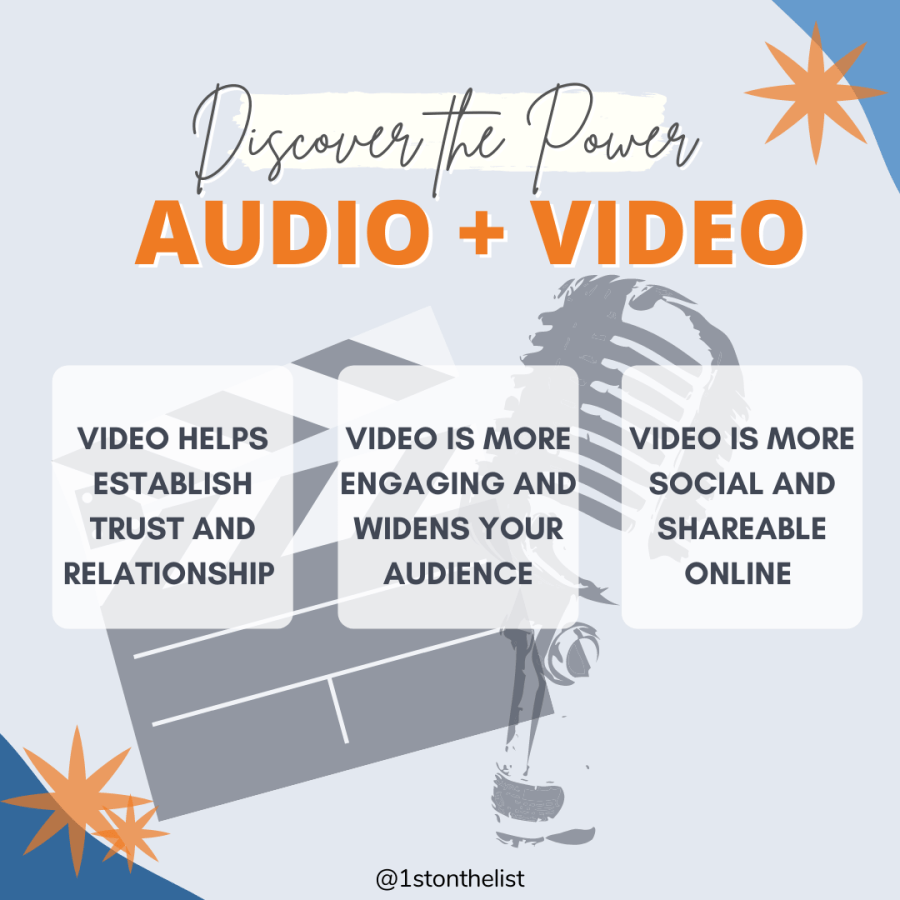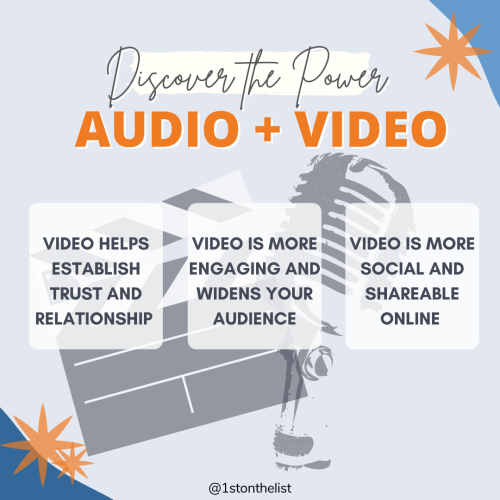 What is the Difference Between a Podcast and a Video Podcast?
Short answer: A podcast is an audio recording that users may download and listen to on their mobile devices. Podcasts are frequently centered on a specific theme or topic.
A video podcast mixes both video and audio into one package. The power of YouTube is that it contains all kinds of videos, irrespective of the genre. No promises, but one of your video episodes could go viral overnight.
From a Customer Point of View, Why Should a Local Business Start a Video Podcast?
A video podcast can be an excellent way to engage with your customers and give them valuable information.
We've all heard the phrase that customers buy from businesses that they know, like, and trust, and a video podcast is one effective way of establishing trust.
You can do the following by producing a video podcast:
Assist customers in learning about your products and services
Highlight your company's culture and values
Share customer stories and experiences
Give guidance and tips
Respond to customer inquiries and questions
Improve your Local SEO Strategy
Brian Tracy, Chairman and CEO of Brian Tracy International, may have been quoted stating the hierarchy of influence starts with celebrities, then authorities & experts next, followed by technicians, then lastly salespeople. By hosting a video podcast, your prospective customers would view you as the "authority" or "subject matter expert" and will be more inclined to be influenced to consider your brand offerings. Your influence on them in a certain episode may be the tipping point for them being your next customer.
Here are additional reasons how your business can benefit from a video podcast:
1. People love looking at faces.
Humans are visual beings. 30% of our brain is devoted to our eyes.
Showing your face to your audience more is a major advantage of video podcasts. As mentioned above, "knowing, liking, and trusting" is effectively accomplished with the power of video.
2. Video opens you to a wider audience.
By speaking to the visual processing side of the brain, you can become more engaging as a podcast host rather than just relying on audio.
3. Video is far more social.
With easier sharing of video podcasts on social media, audience engagement increases greatly.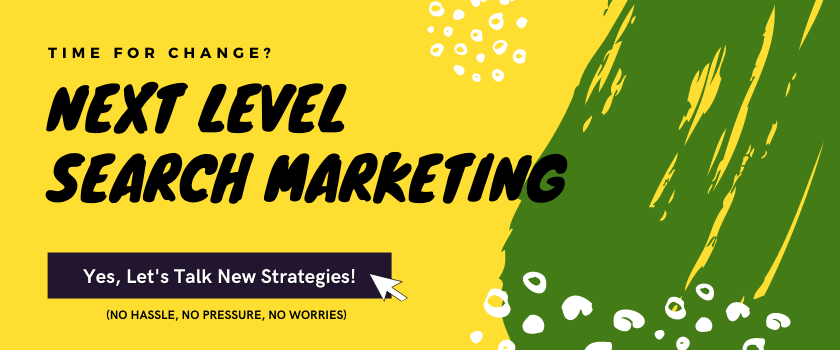 5 Ways a Video Podcast Will Benefit Your Website SEO (Search Engine Optimization)
SEO Benefit #1: The Power of Video
CONVERSIONS: Video podcasts show your face to your audience. This leads to your prospective customers knowing what you look like, what you sound like, and trust your subject matter expertise. This strengthens engagement and conversions of your product and service offerings.
VIDEO CITATIONS: You can take advantage of Google's ownership of YouTube to benefit your SEO. Adding citations, text, and links in your video episode's description box when you upload or stream to YouTube will benefit your inbound linking from a trusted source.
SEO Benefit 2: The Power of Podcast Platforms
GROWING AUDIENCE: According to Vimeo, total podcast listeners grew 37.5% from 2017 to 2020, according to Edison Research, and are expected to continue to increase over the next decade.
PODCAST CITATIONS: Each podcast episode's description box can include the same citations used in the video. In consulting with my clients, I frame the focus towards leveraging YouTube videos and text transcription on their blog posts. If we reach podcast listeners, great. It's a bonus, but it's not a focus.
SEO Benefit 3: The Power of Topically-Relevant Text Transcriptions
TOPIC COVERAGE: In preparation for each episode, I draw my client's attention towards a sub-topic to focus on. We do our best to "keep the main thing, the main thing" during an episode recording. Both of us know that whatever is said on the episode will be transcribed into text to be published, and we want each episode or page that Google crawls to be topically relevant.
SEO Benefit 4: The Power of Consistent Content Publishing
CREATIVE ALTERNATIVE TO CONTENT PRODUCTION: Many SEO specialists and business owners produce content with articles and blog posts. Producing a video podcast is an alternative to that desired outcome and a lot more fun way to do it.
5-MINUTE WEEKLY COMMITMENT: Recognizing that my clients are extremely busy, I ask for 5-minutes each week to ask 1 to 3 questions about a sub-topic for our podcast recording. All my clients can schedule 5-minutes to answer 1 to 3 questions, which accomplishes the objectives of a weekly content production schedule.
SEO Benefit 5: The Power of Producing and Ranking for Long-Tail Keyword Phrases
KEYWORD & TOPIC CLUSTERS: Using research data from the usual suspects (SEMRush, Ahrefs, KeywordsEverywhere, Google Search Console, "People Also Ask," etc.), one could cluster or group the keyword research into topically-aligned groups for the video podcast's topic programming for months on end.
PRODUCING TOPICALLY-RELEVANT EPISODES: With the research organized in a shared spreadsheet (e.g., Google Sheet) with my clients, we are literally "on the same page" with the next episode's topic.
7 simple steps to producing video podcast episodes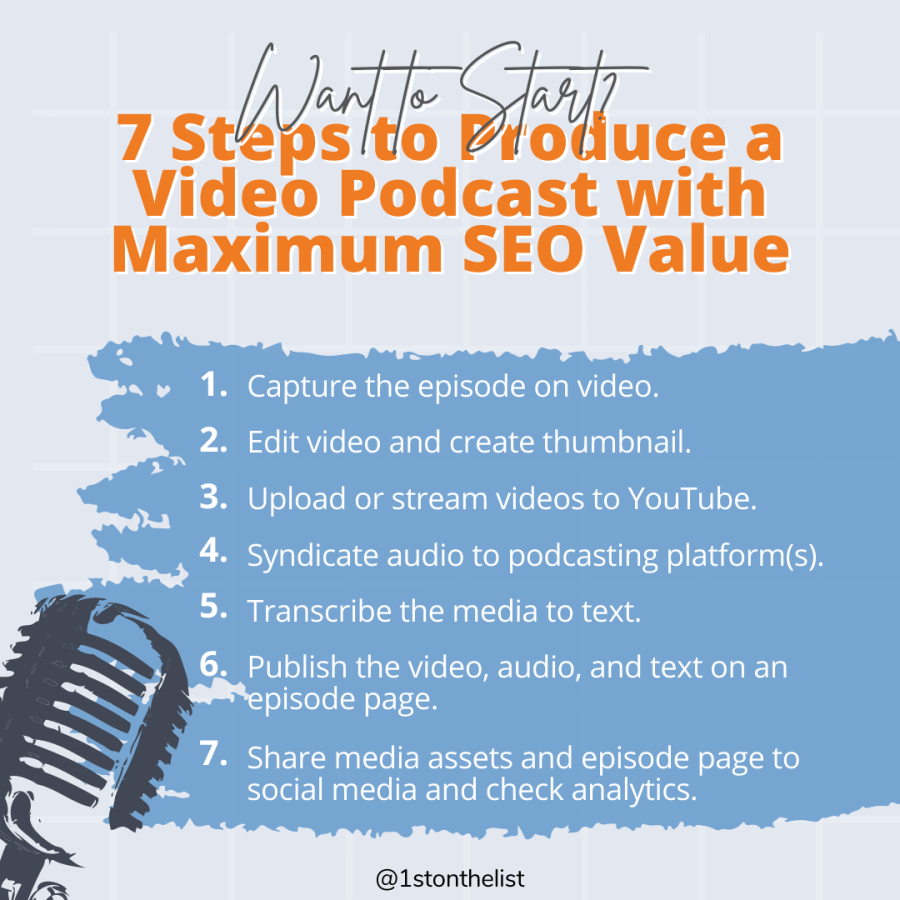 Step 1: Capture the episode on video
There are a number of video recording tools to capture this, with a client and me in the frame, both of us as co-hosts of each episode.
You can capture this in-person at a client's business location, designated studio space, or online through Zoom, Zencastr, or Riverside.fm.
I've selected to go with Riverside over Zencastr for various reasons and features that matter in my situation. Both of these podcast software platforms have fair and affordable pricing.
The key reason is that Riverside offers an iPhone app for hosts or guests to use for podcast recordings. I have a plumber client who co-hosts episodes on his iPhone during his workday in his work truck, so it made sense to use Riverside.fm.
The other important reason to use tools like Zencastr or Riverside is their native recordings of video and audio feeds, both your client's and yours. They then sync both feeds together, offering you high-quality video and audio to work with in post-production.
Audio and video inputs
There are so many options to consider for gear. I recommend my clients to stick with what they currently have and use and consider upgrading at a later time. There's no need to invest extra resources in gear if what you have does the job. Our desired outcome is not to be a professional podcaster. Assuming all the elements are decent or good, the content is what is of the highest value to your customer.
You can use high-quality webcams, like the Logitech C920 and newer models. These webcams offer both video and mic input. Check the pricing of the various models on Amazon.
Alternatively, you can use your iPhone's high-quality camera and mics as your video and audio source.
Reincubate's Camo software gives you the freedom to connect your iPhone to your Mac or Windows computer and use it as a video and audio source.
Sidenote: Do not have your video source pointed up your nose, as it is unattractive. Like most people who are used to shooting attractive selfies, keep the camera looking down on you or at eye level.
Lighting
Aside from ensuring your video and audio quality is good, be sensitive to how you look with your lighting.
Typical office lighting from above will cast a shadow under your eyes, nose, and below your lips.
If you have an office window with natural lighting shining in, consider sitting at an angle where the light from the window is not hitting your face directly at 12 o'clock (straight in front of you), but if possible, at your 10 o'clock (left of your face) or your 2 o'clock (right of your face). Light coming in to light your face at these angles will be attractive.
Bottom line: Don't appear to be recording in your "bat cave" or have your face blown out from too much direct light.
Step 2: Edit the video. Design a 1920×1080 thumbnail image.
Video editing
There are many software tools for video editing. I won't detail what to use or how to edit videos in this article.
I will share the "game-changer" software I've been using and love: Descript.
Descript is software that automates transcribing your videos and audio into text transcription. It automates the task of editing a video by simply editing the text transcription. Delete a sentence, and it automatically deletes it from the video source. This made me shout with joy when I first tested Descript, as it has changed how I edit videos ever since. I've since dumped all my previous video editing software. The other feature you'll love about Descript is batch deleting filler words (e.g., uh, um, err, repeating words, and more).
Tip: Consider delegating or outsourcing this task.
Thumbnail image design
Next, scrub to a frame of your edited video where you like the static image of yourself. Snapshot that static frame, and continue editing it with Canva or alternative graphic design software to create a 1920×1080 still image. You will use this for your thumbnail image when publishing your video on your YouTube channel.
Tip: Consider delegating or outsourcing this task.
Step 3: Upload or stream videos to YouTube
Why should I put my podcast on YouTube?
The statistics for this platform are astonishing. In the US, 74% of adults watch YouTube regularly. 43% of monthly podcast listeners say they've consumed podcast content on YouTube in the previous year, which means you undoubtedly have new supporters exploring YouTube for content like yours.
Tip: Your video title and description matter. Consider these two elements worthy of optimization for keywords and citations. You can also upload your transcription as a Closed Caption file when uploading your video to YouTube.
Step 4: Syndicate audio to podcasting platforms
Why should I syndicate my podcast to podcasting platforms like Spotify and iTunes Podcast?
According to Edison Research, total podcast listeners grew 37.5 percent from 2017 to 2020 — and are expected to keep increasing over the next decade.
As mentioned previously, this is not a channel of focus for my local business clients. It's a bonus to gain a wider reach on this channel, but the focus is on the YouTube videos and text transcriptions.
Step 5: Transcribe the media to text
If you share my enthusiasm for Descript, you will already have your text transcription. Otherwise, you can take advantage of transcription services like Temi.com or HappyScribe.com.
Download the transcription text for use in Closed Captioning when uploading your video to YouTube and publishing it to your episode page in the next step.
Step 6: Publish the video, audio, and text on an episode page
Prepare a new blog post (or page) on your website's blog for the target episode. Name the title of your episode.
Publish your video on YouTube. Optimize your title and description. Upload the transcription as Closed Captioning. Copy the embed code. Paste the embed code into your episode page.
Syndicate your audio files to target podcast platforms. This article does not go into detail about the podcast publishing process. Assuming you've set up your podcast syndication when you publish your audio file to your podcast hosting platform (e.g. Transistor), your RSS feed should automatically feed the new episode to the podcasting platforms like Spotify and iTunes Podcast.
Copy and paste the text transcription onto the episode page of your site.
Publish the episode page.
Step 7: Share the media assets and episode page on social media. Check analytics.
Social sharing
If you have a Facebook, Instagram, LinkedIn, or Pinterest profile for your business, announce the new episode on your social accounts. This will keep existing customers engaged and draw new prospective customers into knowing more about your brand.
The desired outcome for my clients is to get each new episode page crawled and indexed by Google sooner than later. I use SEO tools to ensure each episode page has strong topical alignment for target keywords.
Check analytics
You can check to ensure your recent podcast page has been crawled and indexed by Google. If you have Google Analytics or Hockeystack analytics installed on your website and Google Search Console set up, you can view your account for metrics, numbers, downloads, and subscribers.
Next Steps: Ready to Start a Video Podcast?
Consider hosting a video podcast show for your business for all the reasons listed above.
Having a co-host for your show will add a great dynamic to your podcasts and keep you accountable and consistently producing content every week.
As a Digital Marketing Agency located in Abbotsford, BC, we offer a range of video SEO service options including Video Podcasting. Our SEO Experts can help co-host your show and provide post-production and SEO for each new episode. Contact our team online or call our office at 1-888-262-6687 for details on how to get started.
---