Is Your SEO Marketing Budget "Good Enough" for 2014?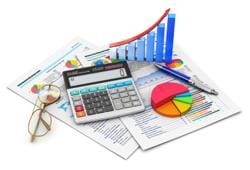 In 2014 we are finding that "good enough" may no longer be good enough to make you visible online.
Websites need to be current and up to date to meet Search Engine ranking requirements, mobile efficiency and visitor usage.
Ask yourself these three questions:
Is your website ranking well and visible to those searching for you?
Is your website easy to use from a desktop, smartphone and a tablet?
Does your website meet your visitor's expectations and provide all the information they are seeking?
If not perhaps it's time to seriously consider a marketing budget to optimize your website this year. In this blog post we've put together some key considerations for determining a realistic budget for SEO and how to evaluate various SEO service models.
1. SEO is a must because it keeps you where people are searching.
Several factors in 2014 are dominating the effective marketing landscape. First, people are no longer using the good old YellowPages book to find a local business they need.  People are looking online for plumbers, hair dressers and painters in their city.
Thanks to smartphones people are on-the-go yet always connected which means they can look up your business online no matter where they are. Statistics also show that even though more searches are taking place on mobile devices most small businesses only build their websites to work on desktop computers. SEO that embraces the move towards mobile website and mobile search is crucial to reaching existing and future customers.
Finally the internet gives your customers a variety of search results for your business including social profiles and customer reviews. This means you no longer need to just worry about how your website looks- you  need to worry about what others are saying about you and how these reviews appear in Search Results.
2. There is a difference between SEO that works and SEO that doesn't work.  
Unfortunately, many SEO companies and marketing companies that offer SEO should come with a "Buyer Beware" warning as their approach is generic, often outsourced and can potentially put you at risk of Google penalties that will push your website further down in search results.
SEO is not buying back links – in fact, if you are considering this as a quick fix or find an SEO company who promises a large number of backlinks each month, consider it as a quick way to get lost in a sea of Google penalties. Don't buy into link building, make sure you are buying into natural and ethical "White Label" links that are pertinent to your business and grow over time.
SEO is not poorly written keyword-heavy content – with the advent of the Google Hummingbird update, content must be readable and informative. The buzz word is SEMANTIC SEARCH which means that your content needs to be written to meet the searchers inferred query and not just the specific keywords they type in. Good SEO predicts what your searchers are looking for and writes relevant and interesting content around these themes.
SEO is not "buying" rankings through a listing in a directory or many directories – if you buy into that, you'll be buying into ever increasing "SEO" ranking costs that pay for their rankings NOT your ranking.
So what is good SEO that works?
Good SEO is predicting the relevance of your website and building the backend to stay ahead of search engine trends. If you build it, customers will only come if they can find you.
Good SEO is your map to what is working for your customers, and what is not.
Ultimately, good SEO is a science, it is not an extension of graphic design or web design. A reputable SEO company usually employs a website designer but the bulk of the work done is not in creating the website but making its backend and frontend readable, indexable and relevant.
3. SEO can be sold as a variety of different service bundles.
When considering the value of SEO and how to budget for SEO it is important to understand different SEO pricing models and what you are actually paying for. Keep in mind that SEO is a service that requires manual labour. The more you pay the more hours of work will be performed and the faster you will achieve the results are you aiming for.
There are typically 4 main forms of service models that SEO firms usually offer, understanding what you are purchasing is the key to optimizing your return on investment.
1. Hourly Rate: As with most professional service industries SEO consultants work at an hourly rate, usually starting at $100/hour, but can reach as high as $300 per hour depending on the extent of the work to be performed. You can expect to pay for a higher hourly rate for an experienced SEO than for a beginner SEO or SEO located overseas.
2. Monthly Retainer: This service model is based on a fixed monthly rate that can include a variety of "deliverables" including analytic reports, content improvement, press releases, keyword research, proper link building and ongoing site optimization. Keep in mind that this model is similar to an hourly rate. If you are paying $900/month you will likely get 8-10 hours of manual labor. With a monthly retainer you will get the work you are paying for and not necessarily the amount of work that your website actually needs to outperform your competition. Effective SEO contracts can range from $2,500 to $5,000 for a monthly retainer for full service packages.
3. Contract services at fixed prices: As an entry point to test the effectiveness of SEO, many businesses opt for specific contract work. Typical SEO work begins with Site Audits ($500 – $7,500, depending on the size of website), Keyword Research Potential ($2500+), Keyword/Key phrase content copywriting ($.15 -$.50 per word or on hourly or per page basis) and a Backlink audit ($500 -$7,500).
4. Project-Based Pricing: Because there is such a variety of SEO projects, with ever changing parameters that influence the effectiveness of the work done, the most effective starting point or maintenance strategy is to work on a project by project budget. Projects can range from $1,000 to $30,000
All of this pricing was taken from a 2011 SEO Moz survey from over 500 consultants & agencies. Still wondering how much you should spend on SEO? Read this article by Jayson DeMers over at SearchEngineLand.
4. SEO provides some serious returns when you do it right.  
When done properly SEO can give your business a huge boost in more phone calls, leads and sales. It is important to realize that an SEO plan that costs $900 per month that drives traffic and sales is better than paying $300 a month to a low-skilled SEO firm that doesn't achieve any results. Always keep your SEO accountable for the work being performed and the results achieved.
Remember – Search Engines are constantly changing the algorithms that rank existing and new sites, and what worked in 2012 won't necessarily work in 2014. What you did last November may not keep you ranked #1 for the coming year. Your website needs to remain relevant, credible and updated which usually requires ongoing SEO.
Your marketing budget in 2014 should include SEO which helps keep your online storefront current with the changes in how it is viewed, how it is found and how visitors use it.
If you are determining your SEO budget for 2014 or wondering if SEO can do anything for your website based on how much you have to spend why not call our SEO consultants? We would be happy to take a look at your website and suggest some SEO strategies that will have the biggest effect on your bottom line.
Call us at 888-262-6687 or complete our simple SEO Form online.
---