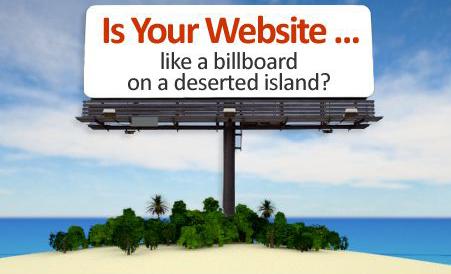 1st on the List is a full-service Canadian search engine optimization company located just east of Vancouver, BC in Abbotsford. Bringing over 20 years' of experience to the table we have a unique knowledge of SEO and the Search Engines that only a company older than Google can have.  Our main services include Search Engine Optimization, Pay Per Click Management, Search Engine Friendly Web Design, and consulting in all these areas. We're easy to work with and provide top notch results that help businesses across North America grow!
History of 1st on the List
Chris Genge started 1st on the List in 1997 with the purpose of getting websites sustainable rankings in Search Engines. We've now executed more than 500 SEO and marketing projects over the years and are proud and honored to still be among one of the top recognized SEO companies in Canada and North America.
As one of the SEO industry's early pioneers (we're even older than Google!) we have witnessed virtually every change in this rapidly evolving industry. We bring a unique perspective to our services because we have seen where search has come from and how it has evolved.
Our dedication to helping clients make informed decisions about their online presence has helped us achieve over 2.21 million "Top 10 Listings" for our clients over the past 20 years. We use only ethical, industry accepted search engine optimization and search engine marketing best practices to protect the integrity and health of your online presence. With a commitment to the highest quality work our approach is designed to provide the absolute best visitor experience and to make your website more search engine friendly.
If you are looking for a trustworthy partner experienced in Search with the expertise to customize your campaign and maximize results, we would love to speak with you!
20 years in business

Over 200 Clients Served

Over 2.1 million Top 10 Results Achieved
Meet The Team
We believe in quality over quantity! Our 8 member team is rich in SEO knowledge with a good balance of creative, analytic and technical skill sets. Each SEO Lead holds 12+ years experience.
Our Happy Clients
We work with clients throughout Canada and the US ranging from small businesses to Fortune 500's. Our clients enjoy consistent results like increased visibility, branding, traffic, and sales.
Awards & Recognition
Our work is recognized by major Independent SEO Authorities including TopSEOs, Clutch, and our local Chamber of Commerce. With so much recognition we're doing something right!
What Makes Us Different from the Rest?
Our primary focus is to help you set realistic goals based on your market and to develop long term feasible search engine optimization strategies that have strong potential for sustainable success.
As our client you are assigned a veteran SEO Project leader with at least 12 years of experience in the industry.

Our proven SEO methods are based on our ability to perform Detailed Site Audits which identify deeper SEO issues and work towards correcting them before optimization even begins.

A deep understanding of Search Engine history and how Search Engines work enable us to achieve long term, stable visibility for our clients with scalable growth.

We protect the integrity of your business by following a Best Practices approach employing only ethical, industry accepted strategies.

The ability to explore the best options to grow your visibility in the Search Engines means that you will have multiple solutions for any issue we come across.