How the Google Penguin Algorithm Update Affects Your Website Ranking
Have you ever wondered what Google's penguin algorithm update has meant for your website?
Google Penguin (Penguin) is an integral part of Google's search algorithm with a job of showing only trustworthy and valuable websites in Google search results. The penguin algorithm update was designed to maintain the quality and relevance of search results. It targets the quality of backlinks and spammy websites, penalizing websites that use deceptive practices by causing the website to appear lower in search results.
Although Google Penguin may have seen its last standalone update back in 2016 as per Moz's "9 years of Google algorithm updates," its core principles are a key piece of Google's search system today.
In this post we explore the impact that Google Penguin has had, Google Penguin penalties and steps you can take to recover, the importance of Penguin and SEO, and actionable prevention tips to prevent Penguin penalties, including ethical SEO practices.

Google Penguin Algorithm Update At A Glance
Google introduced the Penguin algorithm in April 2012 as a response to the growing issue of spam and unethical search ranking practices, widely known as "black-hat SEO".
Since its initial launch in 2012 and last Penguin algorithm update in 2016, Penguin has integrated into Google's core ranking algorithm.
At first, Penguin algorithm updates were stand-alone updates where websites could be affected by these updates individually. However, over time, Google has fully-integrated the principles of Penguin into its core ranking algorithm.
Its criteria for assessing link quality and penalizing spammy backlinks are continually applied in real-time as Google crawls and indexes websites.
This transition into the core algorithm signifies that Google's commitment to fighting spam and promoting high-quality content is ongoing. While the standalone Penguin updates are no longer announced, the principles of ethical link-building and content quality remain essential for SEO success.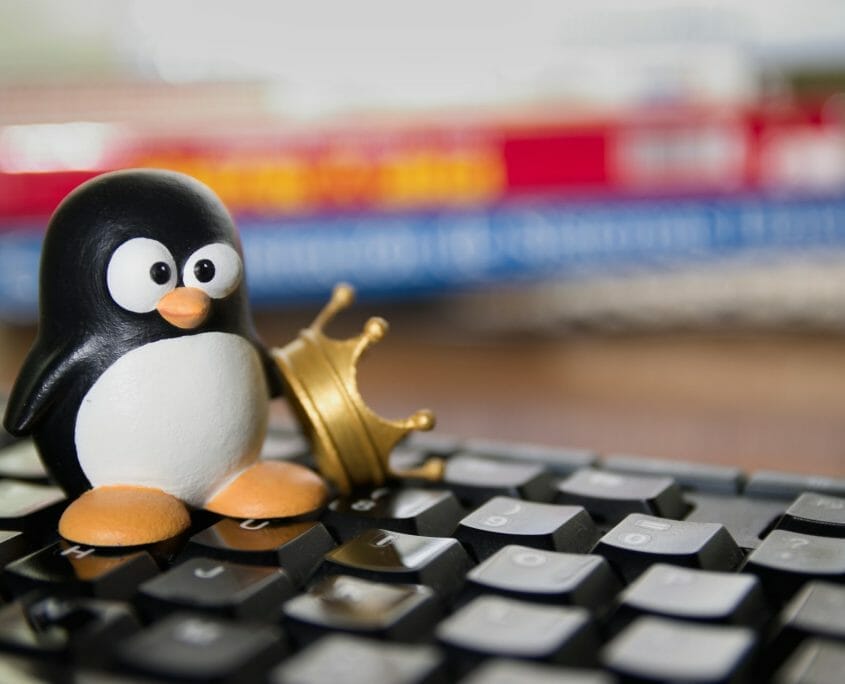 Why Was Google Penguin Introduced?
Before Google Penguin, some websites were using black-hat SEO tactics to boost their rankings. These unethical tactics included creating low-quality, spammy backlinks from irrelevant websites and keyword stuffing to try and manipulate search results.
Unethical practices typically resulted in:
Reduced overall search quality
Promoted unfair competition
The practice of unethical SEO can mean potential clients struggle to find your website. Instead, they may end up reaching those who use deceptive tactics. Imagine an automotive repair shop or travel agency delivering excellent service and relying on customer testimonials, only to result lower in the rankings by those using unethical methods.
Google introduced the Penguin algorithm to combat deceptive practices that unethically inflated a website's search engine ranking, leading to penalties and a lower search results rank. Because of this, search users received more trustworthy and valuable results.
In essence, the Penguin algorithm update is part of quality control in Google's search system to ensure fair and relevant rankings.
What's Considered Deceptive Link-Building Practices?
When a website faces a Penguin penalty, it experiences a significant drop in search rankings and visibility. Avoid using the below practices to prevent such penalties.
Unnatural Backlinks
Link Schemes (e.g., link farms or networks designed solely for link exchanging)
Keyword Stuffing in Anchor Text (anchor text is text used for hyperlinks)
Paid Links (purchasing backlinks or participating in paid link-building schemes)
Reciprocal Linking (where two websites excessively link to each other for the sole purpose of manipulating rankings)
We recommend only using natural link building strategies.
Importance of Search Rankings And Website Visibility
The Google Penguin algorithm update is a big part of determining a website's overall search visibility. Its main objective is to make sure that websites with quality, relevance, and natural backlinks are rewarded with better search rankings, while websites using manipulative link-building practices are not.
Below are reasons why search result rankings and overall website visibility is important for your business.
Boost Sales and Conversions
Higher rankings attract more visitors and increase conversions, especially when potential customers search for your products or services.
Increases Website Traffic
Websites that rank higher tend to attract more natural website visitors, reaching those searching for relevant information, products, or services.
Enhance Brand Credibility
Websites at the top of search results are often seen as more trustworthy and credible, enhancing your site's reputation.
Provide a Better User Experience (UX)
Websites that prioritize SEO typically provide a better user experience (UX). This includes faster loading times, mobile-friendliness, and organized content, leading to lower bounce rates and higher user engagement.
Offer a Competitive Advantage
With competition being at an all-time high, ranking high in search results can give you an advantage over competitors.
Allows Global Reach
SEO allows websites to reach a global audience. With the right optimization, your site can attract visitors from around the world, opening up new markets and growth opportunities.
Provides Data-Driven Insights
SEO tools like Google Analytics or Ahrefs provide valuable data and insights about user behavior, preferences, and trends. This information can inform your content strategy and help you make data-driven decisions to improve your website.
Your website is often the first touchpoint potential customers have with your business. Being visible in the search results can directly correlate with your ability to attract new customers. Ranking high can also boost your professional credibility.
Expert Quote on Importance of Following Google's Ranking Guidelines
"Google is continually updating its guidelines, in part, to help clarify and improve upon the basic rules but also to further enhance the user experience and help website owners avoid possible issues. For potential customers, ranking high in the SERPs is an indication of the credibility and trust Google has placed in your website resulting in more clicks and more traffic."
Tony Hutchcroft, SEO Professional since 2000
Best Practices for Google Penguin Algorithm Compliance
You might be wondering how to steer clear of Google Penguin penalties. The answer is an SEO strategy that is thoughtful and ethical.
Here are best practices for complying with Google's ranking algorithm:
Embrace Natural Link-Building: Prioritize natural links over quantity. Focus on creating unique and valuable content that others naturally want to link to and share.
Prioritize Quality Content: As we've said before, content is king. Creating informative and engaging content to bring value to your audience. When your content shines, it naturally attracts quality backlinks.
Practice Ethical SEO: Avoid shortcuts and black-hat tactics that might offer quick wins but can lead to long-term penalties.
Regularly Audit Backlink: Consistently check your website's links to identify and disavow any unnatural or spammy backlinks. Tools like Google Search Console SEMRush can assist in this process.
Have a User-Centric Website Design: Your website should be user-friendly, easy to navigate, and provide a smooth UX. Keep visitors engaged and encourage them to explore further.
Engage on Social Media: Actively engage with your audience on social media to increase your online presence and obtain valuable social signals that can influence SEO
Optimize With Relevant Keywords: Conduct thorough keyword research, optimize content with relevant keywords, and avoid keyword stuffing. Use keywords naturally.
Utilize Long-Tail Keywords: Consider using long-tail keywords in your content strategy and optimize for voice search. These specific, niche-focused keywords often have less competition and can help attract a targeted audience.
Regularly Monitor Your Performance: Monitor your website's performance regularly using tools like Google Analytics. Keep an eye on traffic, rankings, and backlink profiles to detect any unusual patterns or issues.
Seek Professional Guidance: If you're unsure about your SEO strategies or backlink profile, consider consulting with SEO professionals like us at 1st on the List.
Remember, your online presence serves as a digital storefront, where customers often first come into contact with your business. Compliance with the Google Penguin algorithm update is not just a technical requirement, it is a reflection of a quality website and business.
The Importance of Prevention in SEO & Google Penguin
Proactively ensuring that your website adheres to Google's guidelines can save you significant time, money, and stress.
Prevention is recommended because it:
Maintains search rankings
Saves costs
Ensures trust and credibility
Avoids extended downtimes
Builds a positive brand image
Creates a peace of mind
While Google provides pathways to recover from website penalties, it's in your best interest to prevent these issues from occurring in the first place. By understanding and respecting the guidelines set by the search engines you not only protect your website's rankings but also lay a strong foundation for sustainable long-term growth.
How to Recover from a Google Penguin Penalty
Recovering from a Penguin penalty involves finding and removing unnatural backlinks, improving content quality, and complying with Google's search ranking guidelines.
Conduct a Thorough Link Audit
Remove Harmful Links
Remove Unnatural Backlinks
Reevaluate Content
Improve User Experience
Submit a Reconsideration Request
Be Patient
Seek Professional Help (Link Acquisition SEO)
Recovering from a Google Penguin penalty can be challenging, but it's not impossible. By taking necessary steps and following the guideline within the Google Penguin algorithm update, you can work towards regaining your website's visibility and rankings while complying with ethical SEO practices.
Conclusion
The Google Penguin algorithm update is a core ranking algorithm that maintains search result integrity. It has made sure that websites appearing in search results are trustworthy and offer genuine value.
Remember, Google is always striving to improve their search results for the end user. That's why they recently introduced the the Search Generative Experience (Google SGE), a new technology that will revolutionize online search well beyond the capabilities of previous algorithm updates.
Understanding Penguin algorithm principles isn't just for industry professionals, it is important for every website owner. Search rankings directly impact your online visibility and your website's ability to attract new customers and sales.
If you're uncertain about any aspect of your SEO strategy or how the Google Penguin algorithm affects your rankings, feel free to contact us.
At 1st on the List, we provide a wide range of SEO services, including consultation, technical SEO audits, and SEO page experience enhancements. We're here to help you achieve better search rankings and increased online visibility. Reach out today!
Call us toll-free at 1-888-262-6687
FAQ
What is a Google Penguin penalty?
A Google Penguin penalty is a punitive action by Google against a website for violating its guidelines, particularly related to manipulative link-building practices.
What are unnatural backlinks?
Unnatural backlinks are links from irrelevant, low-quality websites or links obtained through manipulative practices.
How can I improve my website's search ranking?
Improving your website's search ranking involves ethical SEO practices, prioritizing content quality, and providing a good user experience.
What if my website receives a Google Penguin penalty?
If your website is penalized by Penguin, conduct a link audit, disavow harmful links, improve content, and submit a reconsideration request to Google. Seek professional assistance if needed.
Why is ethical SEO important?
Ethical SEO ensures compliance with search engines and maintains website's credibility and reputation.
---