CPL – Average Cost Per Lead in Digital Marketing


Digital marketing is an essential part of practically every business but for many business owners, it is difficult to understand cost per lead in digital marketing.
In this post we've cover this topic in detail including how to calculate cost per lead (CPL) plus a few industry averages.
The True Cost of ROI
Henry Ford once said, "The best way to make money in business is not to think too much about making it." That's all well and good if you're a billionaire.
For the rest of us mere mortals going about our daily business, however, money matters. Which is why, when it comes to daily business, questions like these do matter – What is my ROI? How much will it cost? Will I turn a profit?
And then there are these doozies. What is my cost per lead? What is the cost per lead formula? And how do I stack up?
There are several moving parts and elements that make a digital marketing strategy successful. But overall marketing success always boils down to one thing – customers.
Did your digital marketing campaign help you win friends and influence people?
Was it successful in the acquisition of (potential) new customers?
And importantly, keeping in mind that most of us are not Henry Ford and we do worry about money, did it acquire those (potential) new customers in a cost-efficient, profitable way?
Cost Per Lead Matters
When did you last sit down to determine your average cost per lead for your industry? Do you ever question whether this is in line with other companies of your size or companies earning a similar revenue? Not any time recently?
Our SEO consultants are here to offer you sound advice and set you back on track. Whether you are a B2B or B2C company, we will do most of the heavy lifting for you!
Keep reading to find out everything you need to know about average cost per lead: what it is, exactly; how to calculate cost per lead; what your industry average is; what you can do to lower your CPL; and who to call if you need help (spoiler alert: that would be us.)
What is a Lead?
Let's start at the very beginning. What exactly is a 'lead'?
A lead is a potential customer that you acquired through one of your marketing channels or specific digital marketing campaigns. More importantly, this potential customer has provided you with a way to contact them, such as a phone number, an email, or a name, leading you along the marketing version of Hansel and Gretel's trail of breadcrumbs to a potential sale.
What is a 'Qualified' Lead?
A qualified lead is a lead on steroids. A qualified lead has given you their contact information, and they live in the general vicinity of the bullseye of your target market. They have been surveyed, via questionnaire, market research or some other method, to make sure that they are actually someone who might need your services; be in the right income bracket and thus have the budget to buy; or they are asking questions to which you have answers.
Qualified leads are more likely than regular leads to convert. They are marketing unicorns; except they really exist.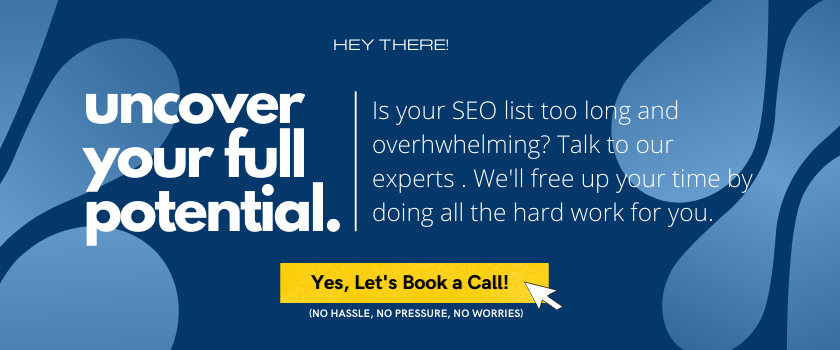 Where Do Leads Come From?
As mentioned, lead generation happens via one of your marketing channels – be it online or physical. It could be:
A specific digital marketing campaign (such as a Facebook campaign)
A newsletter form signup on your website
A business card officially collected at a trade show
More specifically, according to a report on the State of Inbound Marketing from HubSpot, B2B companies differ slightly from B2C companies.
B2C Companies Top 3
Social Media = 17%
Search Engine Optimization = 16%
Email marketing = 15%
Pay Per Click = 6%
Pay Per Click = 6%
Trade Shows = 6%
Telemarketing = 3%
B2B Companies Top 3
Search Engine Optimization = 14%
Email Marketing = 13%
Social Media = 12%
Direct Mail = 6%
Pay Per Click = 6%
Traditional Advertising = 3%
Other examples of lead generators include:
Content Creation – this falls under SEO
SEM – list vendors (although these definitely aren't high on our list in terms of quality of leads generated)
Referrals – from webinars, etc.
Keep in mind that leads from each one of these would have different costs associated with them.
What is Cost Per Lead (CPL)?
Cost per lead can be defined as the cost incurred to generate a certain number of leads. For example, if a company is paying $10 to generate a lead, then that lead is considered as $10 cost per lead. This cost will include cost to produce an ad and cost to distribute the ad.
Cost per lead or CPL, is the average amount you spend on marketing (cost) to acquire one new prospect (lead).
Right about now, you're probably asking, "But what about Cost Per Acquisition (CPA) and what's the difference? Which one matters more?"
CPL vs CPA
Cost per Lead (CPL) and Cost per Acquisition (CPA) are often, incorrectly we might add, used interchangeably.
Cost per acquisition is the average cost to acquire a customer – an actual paying customer, not just a potential customer.
CPA tracks those who not only click on an ad but also spend money after clicking on the ad.
This 'spending of the money, I see dollar signs' might now lead you to ask, "But why are we talking about CPL, when it's CPA where the bucks lie?"
While CPA does seem to be the money shot, so to speak, don't fall prey to throwing all your budget there. CPA is good for immediate sales but isn't' so good as a long-term strategy. By collecting lead information, CPL campaigns give you the ability to reach out to your potential customers again and again, with highly targeted email campaigns, retargeting campaigns, or rewards programs.
CPA campaigns, on the other hand give you all or nothing for your dollar spend. If the user doesn't click that ad and actually make a purchase, you are likely going to be left with zero, not even so much as a name, for your efforts. No bang for your buck. Nada. Nothing.
That's not to say CPA isn't important. It is. Just not at the expense of CPL.
How do you Calculate Cost Per Lead?
To determine your cost per lead:
Add up all your marketing spend for a given period.
Now add up the number of leads you acquired in that same period.
Finally, divide your total marketing spend by your total number of leads.
Voilà! This is how to calculate your cost per lead.
You can also do the same calculation but pared down to leads gathered in an individual campaign. So, total marketing campaign spend, divided by total leads generated by marketing said campaign, equals cost per lead for that campaign.
For example:
You spent $1,000 on a Google AdWords campaign.
You gathered 100 email addresses (leads) from that campaign.
$1,000/100 = $10 per lead generated.
It's also a good idea to keep track of the data in your Web Analytics & Reporting…the numbers won't lie.
What Is Your Cost Per Lead Industry Standard?
This varies significantly between industries and even more so between companies. A commercial insurance lead is going to cost significantly more than an auto insurance lead. Also, a lead you pay for will be more expensive than a lead you have to win through a contest or giveaway. The average cost per lead range is anywhere from $100-$250+.
In 2017, HubSpot conducted a study to determine the cost per lead of more than 350 companies. Their findings? Overall, average cost per lead was $198.
But that doesn't even begin to tell the full story, and it certainly tells you nothing in terms of your specific industry. Which is why HubSpot drilled down further. Below are the numbers, broken down by industry, company size, and company revenue. Use this as a benchmark for your cost per lead industry standard.
Key Takeaways from the HubSpot Average Cost per Lead Report
Here our key takeaways from this report.
Highest cost per lead – Large enterprise organizations with 1,000+ employees.
In a similar trend, companies with large annual revenues (greater than $500M) are paying the most per lead.
For companies with revenues less than $500M per year, the average cost per lead is fairly similar.
If your industry's CPL is significantly higher (for e.g., IT & Services at $370 vs Media & Publishing at $191), remember that you can't compare apples to oranges. Lower CPL can be the result of any number of things (perhaps their industry is less competitive). Less competition leads to lower cost per clicks and a lower cost per lead; or the value of the lead is lower than yours. Don't base your marketing spend on someone else's leads; focus on your own business first.
CPL is incredibly subjective. Again, focus on your own business first before looking at others. Look at your own data. See what works and where, and then spend your money there.
For full details of the data including number of leads, sales opportunities, and customers generated, you can download the full study here.
How to Reduce Your Average Cost Per Lead
There are several good strategies for lowering your CPL, but studies have shown that one of the most cost-effective, and effective methods of generating leads is by investing in quality content, along with search engine optimization, especially up front in the places where you 'live' on the Internet.
A great company blog that provides regular, useful answers to questions your customers are posing can help;
Thoughtfully editorialized social media content across your chosen social media channels, offering great content to your customers on a daily basis;
A website, and its content, built on the back of smart SEO, with user intent and experience always top of mind.
All of these are great tools for gathering fans and customers – preferably the kind prepared to divulge their contact details, and they are all comparatively inexpensive when viewed beside things like display advertising.
It's also a good idea to routinely Calculate the ROI of Your SEO and keep working on your website to Increase Conversion Rates.
A good SEO strategy will give your content, and lead generation; legs that will keep walking the walk and gathering followers as you go, for years. The initial investment allows for ongoing organic lead generation that won't alienate users. Instead, it will continue to attract them back in, again and again.
Does CPL Apply to Me?
Should you be determining your cost per lead? Does it really matter to you?
Do you have a business? Are you doing any kind of marketing? Are you trying to get customers of any description? Are you reading this blog post? If your answer to any of these is yes, then our answer, too, is yes: CPL should matter to you.
CPL is an especially important metric for direct response marketing, the kind that involves a direct call to action (CTA):
"Buy Now"
"Download the Report"
"Click for More"
"Get the Guide"
If you use, or ever plan to use, these kinds of CTAs, CPL matters to you.
You need to know what your CPL is to know if you're doing it right, and to see if you can lower it and do it even better.
Let Us Show You How to Determine Cost Per Lead
For more than 22 years 1st on the List has been one of North America's leading SEO companies. Along with search engine optimization, SEO Web Design, and Custom PPC Management Services, we also specialize in Technical SEO Audits and Website Security and Maintenance Plans.
Still unsure how to increase your monthly leads without breaking the bank? Or perhaps you're now considering alternative marketing methods with lower average cost per leads?
Let us help you lower your lead generation costs.
Contact our SEO Experts by calling toll-free 1-888-262-6687 or contact us online.
---