SEO vs PPC: Which One Is Right for Your Business?
As a business owner, at some point, you probably gave some thought to SEO vs PPC and where to best put your marketing dollars.
Whether your online presence is a small five-page website, a blog, or an e-commerce behemoth, you need Google and you need to get your website in front of your potential customers if you want to succeed online.
There's a reason the word 'Google' was officially designated as a verb by Merriam-Webster all the way back in 2006.
Orbelo tells us that Google continues to dominate the search engine market share with 93.37% of searches as of February 2023!
The omnipotence of Google in our daily dealings affects just about everybody on every topic. If you haven't already tried either SEO and/or PPC in your efforts to stand out from the crowd on Google search, now is the time to start.
If you are torn between SEO vs PPC, perhaps this post will help.
Our digital marketing experts discuss what each can do for your business, and which, depending on your objectives, is the better choice for you, your budget, and your continued online success.
Search Matters
Whether it's SEO vs PPC or social media and link building; all of them will be competing for your marketing dollars. They all continue to be an ever-changing, ever-infuriating, sometimes confusing, but very necessary landscape that you must navigate.
The thing is though, if you are seeking to see and be seen online – and who isn't – you can't stick your head in the sand and just ignore said landscape.
We'll save social media and link building for future posts. For now, because search matters, it is best if you have a clear understanding of SEO vs PPC.
You do need to pick one – or both – to help you win in the world of search, especially on Google. The competition is fierce, so you need to do something now more than ever.
Sometimes, if not most times, it's better to bring in SEO professionals who can help implement custom SEO strategies to help fast-track your online success.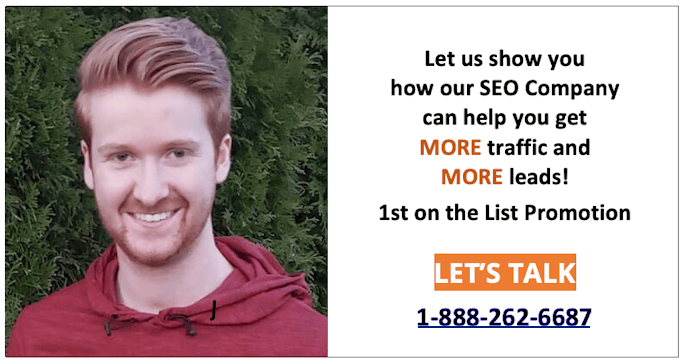 SEO vs PPC – Why You Need to Embrace Either or Both for Search
According to Oberlo, with stats gained from Internet Live Stats 2022:
Over 8.5 billion Google searches are conducted per day
Google is visited 89.3 billion times per month
Google processes over 99,000 searches every single second
84% of Google searches use Google three times a day or more
Nearly half (46%) of all product searches begin on Google
Plus, according to a Backlinko analysis of 4 million Google search results, just 0.63% (less than 1%) of people click on the second page of Google search results. In other words, you need to try your very best to appear on page one of Google or suffer the consequences of backwater obscurity.
What does all this tell us aside from the fact that Google reigns supreme in search?
Search is key to your online success. To win at Google search, you should also know How Google Search Works.
Given the obvious power of search, which is better for you and your business, SEO or PPC?
Both can get you on the first page of Google. One takes time, the other can be instant but there are pros and cons to both of them.
The #1 Question – SEO vs PPC, which is Better?
We get asked this question a lot. And, in truth, answering it is a bit tricky. It really depends on your circumstances and a lot of other variables like budget, objectives, and timeline.
There really isn't a favorite. It will all depend upon your needs and resources. It also depends on what you're looking for, a short-term quick hit or long-term success.
We like to think of SEO vs PPC in terms of apples.
Do you have the time and patience to grow an apple tree for a constant supply of apples for years to come? Or do you want instant gratification, one apple right here, right now, no matter how much it costs, knowing full well that it's here now and gone in a few bites?
The apple tree – that's SEO. Or a few-chomps-and-it's-gone apple – that's PPC. So how do you like them apples?
How do you decide to expend your time, effort, and money and which one is best for you and your business?
Let's help you understand what each is and then stack them up against one another. We'll look at the differences, the pros and cons or advantages and drawbacks of each.
Let's start by defining SEO vs PPC.
What is SEO?
SEO – short for Search Engine Optimization – is the process used to optimize your website and other digital content to make it, and your business, easier to find organically – i.e., not via paid ads – on search engines like Google or Bing.
SEO uses technical configuration, authentic, well-written, relevant content, relevant link building (internal and external), and much more to create organic visibility on the Internet and drive organic traffic to your website.
What is PPC?
PPC – this is an acronym for Pay Per Click Advertising. PPC is basically online advertising. You develop a PPC ad campaign targeting specific keywords and pay the highest bidding price from top ad placements. You must pay the bidding price if someone clicks on your ad. Essentially, you are buying the clicks by paying to get your ad visible at the top of Google. PPC ads are shown above the organic rankings but will cost you the bidding price every time someone clicks on your ad.
PPC advertising can be used on search engines (search engine advertising – e.g., Google or Bing) as well as on social media sites (e.g., Facebook or Instagram advertising).
What is the key difference between SEO vs PPC?
While both SEO and PPC are designed to help drive traffic to your website, or a specific page/product on your site, SEO uses a variety of methods and tools to gain naturally gained (i.e., free) search visibility and organic traffic.
PPC however, requires that you put money directly into the search process, to guarantee visibility and page positioning, if not clicks.
SEO Pros & Cons
We may be biased but, in our opinion, the SEO pros far outweigh the cons. Here's a short overview of the pros and cons of SEO.
SEO PROs:
One of the better advantages of SEO vs PPC is the higher click-through rate for SEO. People are more likely to click on an organic search result than on a PPC ad.
According to Social Media Today, SEO can bring in 15x as many clicks as those from PPC! Other SEO advantages include:
Long-term gains for ongoing success on the world wide web.
More sustainable, which is ideal if you have a limited budget.
Improved brand awareness.
Builds trust, credibility, and authority.
More localized organic traffic.
You can theoretically do SEO yourself, in-house, if you have the time and knowledge.
There are TONS of online resources available to help.
Helps your website gain "expert" status.
Increases your leads and conversions.
85% of clicks resulting from a search are on the organic links rather than the paid ads. (Unbounce)
86% of web searchers trust organic SEO listings more than sponsored/paid PPC listings. (Unbounce)
SEO is more budget friendly.
Naturally gains prominent positioning on search pages for relevant queries.
ROI for SEO will continue to rise long after PPC ROI has hit peak performance.
SEO CONs:
Search engine algorithms constantly change, so SEO is an ongoing process.
Implementing SEO takes time – the seeds you plant need time to grow.
Requires patience and perseverance.
No guaranteed results.
PPC Pros & Cons
As mentioned above, people are more likely to click on an organic search result found through SEO over a PPC ad but there are still some advantages to PPC advertising.
PPC Advertising PROs:
Quick short-term gains with almost instantaneous results.
Brand awareness.
Localized paid traffic.
Highly targeted content drivers.
Dominates prime position on SERPs.
Google reports a $2 return on investment for every $1 ad spent on PPC.
People who click on PPC ads are more likely to buy compared to SEO.
You can monitor your ROI using pixel tracking.
Track your PPC ads in real time.
50% of people arriving at a retailer's site from paid ads are more likely to buy than those who came from an organic link (Unbounce)
PPC Advertising CONs:
The biggest drawback of PPC vs SEO is the lower click-through rate of PPC advertising.
While people who DO click on an ad are more likely to buy, people are more likely to click on an organic search result than on a PPC ad. A few other PPC cons are listed below.
Organic users know when you're paying for likes, or clicks in this case, and many are wary of it.
PCC ads are costly. You must pay for the PPC ad every time someone clicks on it, whether they buy or not.
There is a long learning curve.
Results are not guaranteed.
The PPC ads will only last for as long as your budget will allow. Your ads cease to exist once your budget is reached.
Why & When SEO Works
Do you want to generate traffic and brand authority for long-term success? SEO is a slow burn but when it comes to SEO vs PPC, SEO wins the long-term success prize.
If you are a service-oriented company, you're going to want to focus on becoming a trusted voice in your niche – it's highly unlikely that PPC advertising is going to be a good use of your budget.
Why & When PPC Works
Do you need a quick influx of visitors, ready to convert, during a limited-time sale or promotion? Choose PPC for the win.
If selling is ultimately your goal, then PPC via Google or social media ads can be the obvious choice. PPC is your friend if you are product-based and heavily focused on immediate sales, especially on time-sensitive products.
SEO vs PPC – Mr/Ms Right vs Mr/Ms Right Now
Let's recap SEO vs PPC. Hopefully, this will help you gain clarity on whether a sweet crunchy apple right now or an orchard full of apples down the road, is the best option for you:
SEO – Mr/Ms Right
SEO works best as a long-term strategy designed to help your website rank higher for longer. While it can take time to get ranking results, those results offer sustained traffic in the long run.
PPC – Mr/Ms Right Now
PPC works best as a short-term strategy. Results are instant and can be helpful within a specific time frame. For example, if you have a flash sale, a limited-time promotion, or a new product you want to gain traction for. However, PPC results disappear as fast as they came once you stop running the ads or use up your budget. Here today. Gone tomorrow.
SEO Trust vs PPC Targeting
SEO can help build brand awareness and authority which, when you start ranking higher in search results, will quickly start translating to brand trust. Studies show SEO can help you increase your brand awareness by up to 80%.
PPC allows you to bring in highly targeted, relevant traffic immediately at the very moment people are searching to buy something specific. This is an audience primed to buy/do right now, rather than one researching trust-worthy brands. It's a quick hit for an audience searching for a quick fix.
SEO Clicks vs PPC Conversions
SEO means more clicks. According to MOZ, PPC ads are less likely to be clicked. In fact, people are 8.5 times more likely to click on organic search results generated by SEO. This means SEO is better at increasing visibility and brand awareness.
PPC ads tend to have more conversions. MOZ also tells us that paid search ad results generated by PPC are 1.5x more likely to convert into customers. This means more immediate, visible results for your bottom line.
The MOZ article goes on to say that if you do the math for SEO vs PPC, on paper, "the opportunity from organic search is 5.66x that of paid search." That's a significant advantage!
SEO vs PPC Summary
Remember our apple analogy?
If you want an apple to eat right now, PPC might be what your business needs.
But, if you want to grow an apple tree that will give you an endless supply of apples come harvest time, SEO may be best for your business.
Sometimes, the best strategy may be to implement both.
For instance, if your website is new and you need traffic and sales immediately, you can run a PPC advertising campaign until your SEO kicks in and brings you the organic traffic you need.
Even if your SEO is a success and you have the organic traffic you need, you may still want to take advantage of the instant traffic that PPC advertising can bring.
PPC ads can be quite helpful if you have a short-term promotion, a flash sale, or if you are introducing a new product or service that you want your customers to know about immediately.
Contact 1st on the List
1st on the List had been offering SEO services for over 26 years (since 1997). We've been there through every Google algorithm change and continue to help our clients achieve the online SEO success they need.
If you still have questions about SEO vs PPC, give us a call. Let us help you develop a holistic search engine strategy designed to win at SEO, improve your branding, and attract the type of traffic and sales you need.
To learn more about our professional SEO team or the SEO services we offer, call us toll-free at 1-888-262-6687 or send us an email.
SEO VS PPC FAQs
What is better SEO or PPC?
SEO is a great long-term strategy which can help your website rank higher in SERPs in the long term. PPC is a great short-term strategy which can deliver excellent conversions on clicks for limited-time promotions or sales.
Is PPC part of SEO?
PPC and SEO are two separate digital marketing strategies, but both fall under the general term, Search Engine Marketing (SEM)
How do I choose between SEO and PPC?
SEO is a long-term strategy with more sustainable traffic. PPC can bring immediate traffic but every click will cost you the bidding price and the traffic stops as soon as you've used up your ad budget.
What is the correlation between SEO and PPC?
There is a correlation between SEO and PPC. Google has indicated that websites with a strong organic SEO foundation also tend to get more clicks from their PPC ads when both the organic and PPC ad are displayed in the search results.
Is SEO more cost-effective than PPC?
Over the long term, SEO is more sustainable and has proven to be more cost-effective than PPC advertising.
Can PPC ads bring immediate traffic to a website?
Although organic results get clicked on more often, PPC ads are displayed above the organic search results. This high visability can be quite effective at driving immediate traffic to a website.
When should I use PPC?
You can use PPC advertising whenever you need immediate results from highly targeted website traffic. PPC ads are also recommended if your website has no visibility or SEO value, or if your promotion is time sensitive.
---
---