Improve Your Personal Branding Using SEO: 5 Key Notes to Hit

Personal vs Corporate Branding
Most people don't identify with personal branding. When talking about branding, most professionals are usually referring to their company and its logo, corporate colours, tagline or slogan.
However, it's equally as important for professionals to connect with people as an individual. Letting prospective clients and industry colleagues know who you are and why you love what you do is all part of building your personal brand.
In this article, we will explore the topic of personal branding and why it matters, plus share five tips for establishing and elevating your personal brand through SEO.
What is personal branding?
Personal branding is simply how you promote yourself and what others think of you when they hear your name. It's up to you to ensure that their perception is in sync with what you want them to know.
Reasons You Need Personal Branding and SEO
Creating and maintaining a personal brand is not an easy task – it takes a lot of work and an ongoing commitment.
However, it's worth it.
Getting It Right
A strong personal brand can have a huge impact on your career so it's critical to get it right: in person and online. If people don't know you, they will believe what they find online.
Here are a few examples of when personal branding becomes important:
You're in the market for new work and want prospective employers to get to know who you are, your previous work experience, and your key skillsets and education.
You're a small business owner or sole proprietor and you want potential customers to connect with your work.
You're an expert and you want to be recognized by important publications, events, and educational or government organizations.
You're a professional within your industry and want your clients, patients, or buyers to recognize your experience as well as personality.
You may find yourself in each of these categories at various stages of your career – which is why maintaining and improving your online personal brand is key.
Opportunities for Personal Branding Online
The Internet offers multiple platforms for you to promote your personal brand and people are often looking to vet you in more than just one location.
Creating a winning combination of profiles, publications, and mentions will give you the best chance of impressing.
Here are just a few places to consider when starting your personal branding optimization:
Your Own Website
Employer Bio Page
Blog Articles
Local Newspapers
Journals and Online Publications
Social Media Profiles (both professional and personal)

LinkedIn
Facebook
Instagram
Youtube
Depending on your brand and line of work you will need to choose to focus on one or more of these – maybe even all of the above.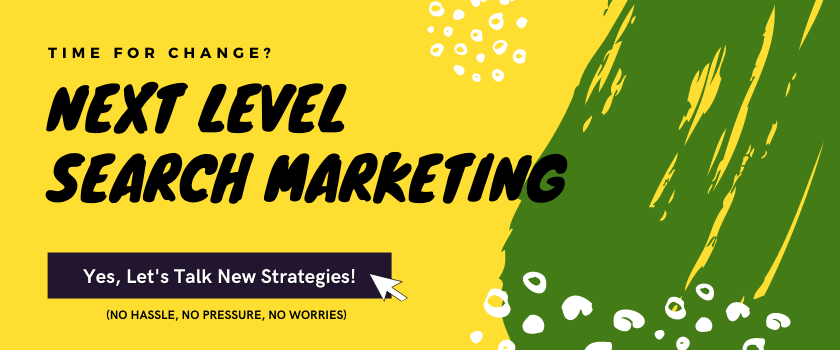 How to Build a Personal Brand Online– 5 Tips
For people to hear about who you are, your work, and your expertise, you will need to rank high in online searches for specific keywords that reflect your brand.
So where do you begin? Here are five key tips to help get you started.
Decide who you are or want to be.
Know your audience and your niche.
Pursue Personal SEO to boost your branding efforts.
Do your own keyword research.
Watch for results and tweak your personal branding efforts.
Now, let's break them down even further.
1. Decide who you are or want to be.
The British rock band The Who nailed the most important first step for building your personal brand with their classic hit "Who Are You":
Well, who are you?
(Who are you? Who, who, who, who?)
I really wanna know
(Who are you? Who, who, who, who?)
Tell me, who are you?
(Who are you? Who, who, who, who?)
Is it clear on your website who you are and what you do?
Reflect – Take time to reflect on what type of person you are and the work you do, what your goals are, and what you want to be known for. Capture all of this in a clear and concise profile.
Research – If you are just starting out on building your personal brand, be sure to read Personal branding in 5 steps by Radix and Startup League by Hover.blog. You'll learn how to Probe, Prepare, Present, Personalize, and Promote a powerful persona that is bound for success.
Align – Be sure the content you post is current and aligned with the visuals. Are you using a recent photo with clothes, hair style, and accessories that you'd wear at an in-person meeting? The secret to getting it right is to be real. Alignment between your in-person and online personal branding is key.
Practice Authenticity – Being authentic when writing about yourself will resonate with your prospective clients, colleagues, and connections. It's a critical part of your professional branding that what people read about you online matches what they see when they meet you in person.
2. Know your audience and niche.
Bonnie Raitt sang about the next step with the lyrics:
 Let's give 'em somethin' to talk about
(Somethin' to talk about)
But unlike the part of the song that refers to "a little mystery to figure out," you need to be crystal clear on who you are and why people will want to read or hear what you have to say.
Knowing your audience and providing them with quality content is key.
Draft Audience Profiles – Start with determining who you want to reach by drafting a profile of your audience:
Who are they?
Who do they work for?
What are they looking for?
What services or information can you provide that will help to solve their issues, concerns, or challenges?
Establish Your Niche(s) – Don't try to be all things to all people. The best place to start is by figuring out your niche: a specific aspect of your target market that has a need for your particular type of service.
Personal Branding Example – Dentist
For example, if you're a dentist with a practice in a town known for its outdoor sports, it's great for locals to know that you provide all the standard dental services such as restorations, extractions, and preventative services.
But your area of expertise might be specializing in dental emergencies frequently experienced by mountain bikers or terrain park skiers like uncontrolled bleeding, uncontrolled swelling, traumatic injury, or uncontrolled severe pain. It's important for locals and visitors to know you specialize in those services as part of your professional brand.
Then take that niche – dental care for sports injuries, for example – and build your personal brand around it. That could include being an expert in your sector by attending networking events, speaking at conferences, contributing to industry media, and participating on panels.
Focus Online First – Those are all great but first take care of your online presence.
When people hear about you, one of the first things they'll likely do is check you out online first.
"Unless people know you personally, what people think, feel and, in turn, say about you is based on what they find online." (Forbes.com)
Enter your name into a search engine and see what comes up:
Does it reflect your professional brand?
Is it in alignment with what you want prospective customers to think of when they hear your name?
Is there anything you'd rather not be public or quite so prominent?
Build your online presence first, then work on your in-person pipeline.
3. Pursue Personal SEO to boost your branding efforts
Michael Jackson released the song "Man in the Mirror" with great call-to-action lyrics:
If you wanna make the world
A better place
Take a look at yourself
And then make a change
So you've decided you want to make a change in your sector and be an influencer or industry thought leader. How do you go about it?
There are lots of great online opportunities including:
website content
social media posts
blogging
vlogging
podcasts
white papers
newsletters
But if you post this amazing content, will people hear about it?
Maybe … or maybe not.
That's where the next key step to building your personal brand online comes into play.
SEO
SEO (search engine optimization) is essential. And using SEO tactics from the very beginning is a great way to raise your profile online.
Key places to integrate your personal branding on your website (or your company's website) is on the About Us page or Team page.
Craft a short but powerful profile of yourself, one that addresses who you are but also what value you can provide to your customers or industry.
A great way to improve your online professional branding is to start blogging. Write regular blog posts on issues in your niche that are important to you, that you're genuinely passionate about. Then ensure they are rich with keywords that align with your brand.
In his article How to Build Your Personal Brand by Blogging, Neil Patel does a great job (as always) of explaining how to choose keywords that reflect your personal brand: "Whatever your niche is, it has to be something you know and understand. And you have to be able to write about it. Because you will be writing about it a lot."
He advises people to focus on the keywords when choosing your niche.
For example, does your area of specialization, expertise, meet a need in your sector?
A keyword search will tell you whether or not you're on track.
Start by reviewing your profile and pull out a few keywords that you feel describe you best. Then enter them into a search engine and see what comes up.
This not only tells you about the opportunities in your niche, but also who your competitors will be. Study them – this is a great opportunity to learn more about who they are, and most importantly, how your services compare to theirs.
4. Do your own keyword research.
SEO can sometimes be daunting and narrowing down which keywords to use can be overwhelming.
It doesn't have to be. Or as the memorable Bob Marley song goes:
Don't worry about a thing
'Cause every little thing is gonna be alright
Make things easy by using a free online service such as Neil Patel's Ubersuggest.
Simply enter a main keyword that you've chosen for your niche into the search engine, choose your language, and country. And voila, keyword suggestions aligned with your brand are provided.
Using the above example of a dentist in a sports town, entering "dentist" into Ubersuggest reveals a list of keywords that includes:
Dental emergency
Dentist near me
Dentist xray
Dentist 24 hours
All of those keywords could be used naturally in your website content. Getting more specific unveils more keywords ideal for professional branding in a certain niche.
For example, choosing "dental emergency" as part of your branding includes severa variants of keyword phrases:
Emergency dental 24 hours
Dental emergency 24 hours
24 hour emergency dentist
To service this niche, or to provide great value within this niche as part of your professional branding, you now know that 24-hour service for emergencies is valued by potential clients so you could make arrangements to provide that unique service.
Then those phrases need to be written naturally into content on your website or profile.
Just including the keywords isn't enough though… the virtual content must match the services available in real life.
As stated previously, alignment is key when building a professional brand – your online profile must match your in-person services.
5. Watch for results and tweak your personal branding efforts.
Lyrics by Simple Minds captures a key outcome of a successful personal brand:
Don't you forget about me
Don't, don't, don't, don't
The ultimate goal with personal branding is to be the first person to pop into mind, or appear in an online search, when someone is looking for a thought leader or expert in your sector, niche, or field.
Thanks to your successful Personal SEO work, they'll easily be able to find your advice, opinions, perspective, and reports online.
Your website will provide a wealth of information on your services and skills, with a dynamic call to action to ensure prospective clients will contact you.
You'll know you're on track with your personal branding when:
Your blog posts result in new leads
You're being contacted by industry organizers to speak at upcoming events
You get referrals from former or current clients
Your name is mentioned in social media posts or in blogs written by other leaders in your sector
Key Takeaways
Take time to brainstorm, research, and establish what your personal brand should be based on your actual expertise and the needs of your audience(s) and niche(s).
Spend time searching for your name on Google and Social Networks. Evaluate the quality and sentiment in the results. Do results reflect your desired personal brand? Consider what you need to improve or add based on the results you see.
Check out competing experts in the field and how their personal brand is marketed online. What are they doing well that you could incorporate? Is your personal brand missing from a platform most other experts in your field are presented?
If you really want to take your personal branding strategy to the next level or if there is negativity surrounding your personal brand, contact a trained SEO Consultant to help guide you to stronger Personal SEO.
Closing Remarks on Personal Branding
As discussed throughout this article, putting the time and effort into building and improving your personal brand can really pay off. It can help with your job hunt, grow your business, expand your network, position you as an influencer, and significantly impact your career.
At 1st on the List, our in-house SEO experts are experienced in using keywords to generate more traffic to your personal profile or website. We spend the time and energy researching, testing and implementing many of the above-mentioned SEO strategies so that you can focus on other aspects of growing your personal brand and reputation.
If you are feeling overwhelmed at the prospect of building your online personal branding, we can help.
Call our office at 1-888-262-6687 if you need assistance with SEO strategies or would like a complimentary SEO review of your website's content.
---