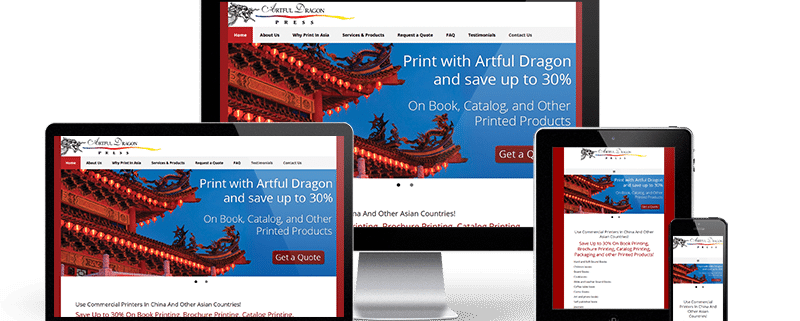 The perfect SEO page is about progress, not perfection!
Does your website's SEO need work, but you're unsure where to start? Maybe you're asking yourself how you can achieve the perfect SEO page. The kind that will make your job easy while your organic traffic skyrockets. Well, we have good news and bad news.
Unfortunately, there's no such thing as perfection in SEO. The good news is that there are always improvements you can make to make your website better. We are going to break down the details so you can understand how webpage SEO works and how you can make it better.
What Does Perfect SEO Look Like?
In his article, Distance from Perfect, Ian Lurie outlines the eight characteristics of a "perfect" website:
Visible content relevant to the audience and query
Flawless user experience
Instant load time
Zero duplicate content (100% unique)
Every page is easily indexed and classified
No mistakes, broken links, redirects, etc.
No report problems or suggestions in Google Search Consoles (aka Webmaster Tools)
Complete authority through immaculate organically generated links
Of course, perfect is an ideal, not a reality. With search engine algorithms always changing, what may be perfect one day could change the next. That's why ongoing work is the key to a successful long-term SEO strategy. These eight characteristics are what your SEO efforts should strive towards. As you work on improving your website and SEO, focus on making progress toward the ideal rather than perfection itself.
3 Types Of SEO
SEO can be broadly broken into three categories. It's helpful to understand how these categories differ, but what's most important to remember is that they all work together to boost SEO and organic traffic.
On-Page SEO
Your on-page SEO is everything you can see on your web page. This is your written content, images, title tags, image alt-tags, keywords, and internal links connecting relevant content. On-page SEO won't isn't enough to get you closer to a perfect SEO page and unfortunately, this is usually where beginners stop. It's important to go deeper if you really want effective and lasting results. Check out this web page to learn more about our SEO services.
Off-Page SEO
Off-page SEO is more about what happens off your website, like backlinks. Backlinks are acquired when external websites, which have authority and relevance, place a link on their website that leads back to yours. Backlinks are vital for building your website's authority and demonstrating to Google that you are a valuable resource for information in your niche. Other off-page SEO strategies include social media marketing, and guest blogging.
Technical SEO
Technical SEO aims to make your website easy to crawl and index for Google's bots and is definitely essential in your quest for a perfect SEO page. This can overlap a little with on-page SEO with reducing image file sizes and including alt-descriptions, as well as mobile optimization of your website.
How To Improve Page SEO
As we've mentioned before, there are no quick fixes when it comes it SEO. That being said, if you want to break the task down into bite-sized bits, here are a few easy tweaks you can make to improve a page's SEO:
Improve Page Load Speed
A webpage should load in 2 seconds or less. Otherwise, you risk losing visitors. Check out our detailed guide on how to improve website page speed.
Mobile Optimize
Google will crawl and index the mobile version of your website first, as most users browse on mobile. This is non-negotiable. Make sure your website is mobile-optimized.
Use Your Keywords
Aim for high-search volume keywords with lower competition in your niche.
Don't Forget About User Experience
This will include load speed and mobile optimization, but make sure your website is also visually appealing and easy to navigate for users.
Create Great Content
Give users a reason to be there. You should always prioritize creating engaging, useful, and original content to keep users coming back to your website again and again.
For a complete guide, check out our article on SEO tips for beginners.
What Else Impacts SEO?
We can't talk about SEO without touching on the importance of E-A-T, which stands for expertise, authoritativeness, and trustworthiness. E-A-T is a principle used by Google to determine the quality of search results.
Expertise
Are you an expert in your niche? Do you have the experience, qualifications, and credentials? Google will look at both your website and your content authors to determine this.
Authoritativeness
This sums up your overall reputation in your industry, which is what backlinks help with. If others look to you as a leader in your industry, then Google interprets you are a good source of information.
Trustworthiness
Be clear about who authored your content, ensure it is factually accurate, cite trustworthy sources, and don't hide it behind spammy ad walls. Having secure hosting, HTTPS, and an SSL certificate is also important to show Google you are serious about keeping users safe.
E-A-T principles are especially important for YMYL (your money, your life) websites because misinformation on these topics can be harmful to users. Common YMYL topics include finance, medicine, and current events.
While there may not be such a thing as a perfect SEO page, there's always room to improve. SEO is a marathon, not a race. It requires ongoing effort to see results – but it's worth it!
Does Your SEO Need The Magic Touch?
Our team of SEO experts at 1st on the List are here to help!
Contact us or call us today at 1-888-262-6687 to book a consultation.
---