Why Social Media Isn't Free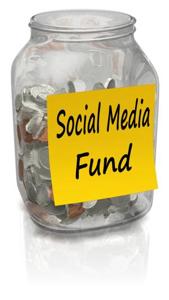 Many people think of marketing through Facebook or Twitter the next best thing since sliced bread.
After all, it's FREE to sign up and start sharing, almost anyone can do it and there are millions of people just waiting to hear your message.
This may come across a little tongue and cheek but there are a lot of people who think this way. Many times business owners are willing to pass Social Media off to just anyone thinking it will be very inexpensive and generate out-of-this-world results.  Many people underestimate all of the costs and time required for Social Media.
A recent survey by Social Media Marketing University finds that more than half of social media marketing budgets are for staff compensation. What takes up all of their time?
Developing content
Strategy development
Posting content
Listening and monitoring
Measurement
Responding to fans and followers
Reporting results to leadership
This study is just another reminder that a well-run social media campaign that will actually help with branding and growing user engagement takes a lot of sweat equity. Social media shouldn't be taken lightly or handed off to just anyone!
And it's not getting any easier – nearly 75% of respondents in the above survey say that the time they spend on social media has increased over the last year. How much time? 64% of social marketers are spending at least 6 hours a week. With BC's minimum wage set at $10.25 that would cost you $246 per month and nearly $3,000 per year to hire just anyone to manage your social media. Now, nearly 1 in 5 social marketers are spending more than 20 hours per week managing social media.
Nearly three quarters of respondents feel that based on the results they are getting from Social Media it has been worth their time and money.
What have your results with Social Media been? How do you use Social Media to engage with your customers? Do you run paid Facebook Ads as well? How do you manage all of your Social Profiles or what Social Platforms do you focus on?
We'd love to hear your thoughts – send us an email at [email protected]!
---