Last Updated on
Last week an interesting study by Econsultancy in partnership with Adestra came across my desk thanks to MarketingCharts.com. The headline read "Global Marketers Still Rate SEO … as Tops for ROI"
The study found that 3/4 global marketers rated SEO as being either "excellent" or "good" when it comes to Return On Investment. This makes SEO the top rated digital channel in terms of ROI for the second year in a row (see 2012 Results).
The following results were collected from over 1,300 participants who took part in an online survey this January and February 2013: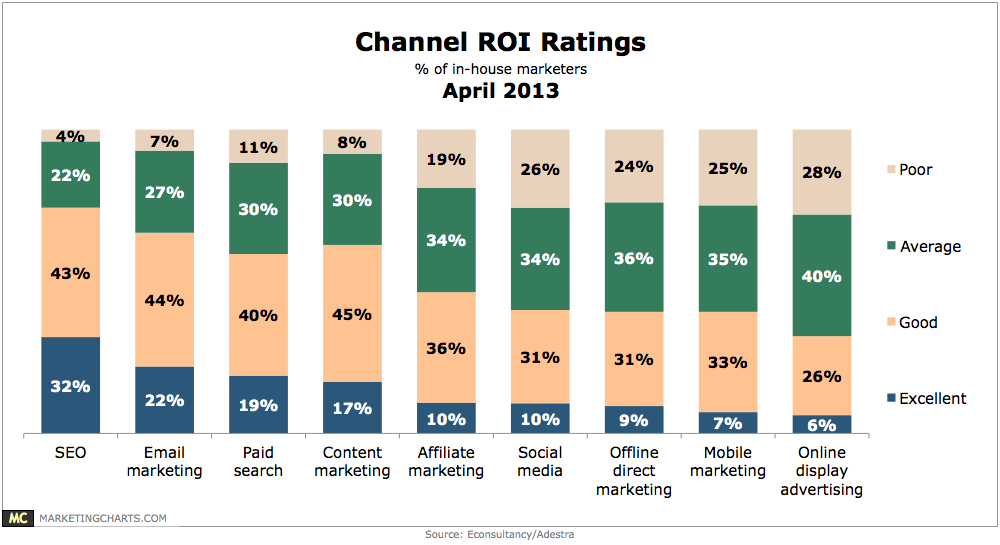 These survey results are just another way to help answer the question "Is SEO…" that Google's autosuggest brings up …
No. 
Search Engine Optimization is very much alive, worth it and still relevant.
---