9 Things You Need to Know about Google Panda 4.0 (Google's Newest Algorithm Update)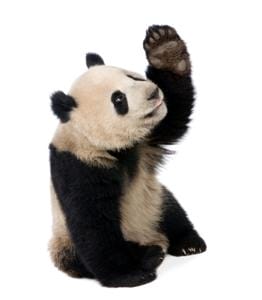 You could say it's "PANDA-MONIUM" in the SEO community in the last couple days as Google just released the highly anticipated Panda 4.0 algorithm update.
As a website owner what do you need to take away from all the Panda buzz?  We've read through the most trusted SEO experts' early evaluations of the Panda 4.0 and have compiled this guide on everything you need to know about Panda 4.0, plus several tips to make sure your website is Panda-Proof.
1.  Panda 4.0 was officially launched on May 20, 2014 around 4 PM.
As reported by Matt Cutts, Google's Head of Spam, over Twitter yesterday afternoon:
Google is rolling out our Panda 4.0 update starting today.

— Matt Cutts (@mattcutts) May 20, 2014
To date, this announcement has been retweeted 2,477 times. Just an hour later Cutts tweeted:
This past weekend we started rolling out a ranking update for very spammy queries: https://t.co/NpUZRqpnBI — Matt Cutts (@mattcutts) May 21, 2014
Check out these resources to see an entire history of Panda Algorithm Updates:
MOZ Google Algorithm Change History
SEJ's Google Panda Update Tips and Timeline
2. The Panda Algorithm Update targets low quality content.
Since its introduction in early 2011 the purpose of Google's Panda algorithm update has always been to keep low quality content from appearing in Google's top search results. Early on Panda was known as Farmer as it targeted article farm websites. Panda also took action against scraper websites that copied content from other websites. Finally, websites that were designed for the sole purpose of hosting AdSense ads with ads above content were penalized by Panda. Essentially, according to one Forbes article, Google design Panda 4.0 to stop low-level spam page creators from damaging the Google Search product and to product the integrity of their search results. Unfortunately many business websites that didn't have enough quality content or had features similar to spam sites were negatively affected by Panda.
3. Panda 4.0 affects ~7.5% of queries.
Google predicts Panda 4.0 will affect approximately 7.5% of English search queries, to a degree that a regular user might notice (as reported by Search Engine Land).
4. Panda 4.0 and Payday Loans Refresh occurred at the same time.
Google generally doesn't launch more than one update at one time because it makes it harder to see the individual effect of each. You need to be aware that Google launched the Payday Loan 2.0 update on May 20, just one day prior to Panda 4.0. The Payday Loan 2.0 refresh impacts extremely spammy queries such as "payday loan" while Panda targets low-quality content. SearchEngineWatch reports that:
"Releasing two back-to-back updates makes it a lot harder for webmasters to analyze the changes and what specifically was targeted in these updates, and could affect Google's ability to evaluate how well (or not) the two updates worked. It also means webmasters might have a challenge knowing what changes need to be made in order to recover search rankings."
5. Panda 4.0 could seriously help your site's traffic.
Many fear the worst of Panda 4.0 with visions of their rankings and website traffic dropping even further. There are early reports of Panda bringing some serious improvement to website's traffic, such as this tweet by Alan Bleiweiss:
And a 2nd confirmation Panda 4 is doing its job… pic.twitter.com/Tm7IPALVIc — Alan Bleiweiss (@AlanBleiweiss) May 21, 2014
6. Panda 4.0 is much softer and more generous.
Barry Schwartz recently spoke with Matt Cutts and reports that:
"He made it sound like this update may appear gentler for some sites but it does lay the groundwork to future changes in the direction of a softer and gentler Panda algorithm."
Based on what Google is telling us we believe that Panda 4.0 could reverse some damage done to sites that have good content but were impacted by previous Panda updates for various on-page reasons. If your site was truly hit by Panda in the past you may see some much needed recovery.
Search Engine Journal shares that:
"There's already been accounts of site's previously hit by Panda seeing significant recoveries and, as such, it looks that the update has indeed been a little softer and more generous to site's, especially those previously affected.
In the same article, industry expert Marie Haynes also notes that:
"I think it's too early to say what this new iteration of Panda is affecting, but I can tell you that in the case of the site that I saw big improvements on, no cleanup work had been done at all."
7. Panda is integrated into Google's overall continuous algorithm changes.
Just over a year ago Matt Cutts let us in on a secret at the SMX West conference. Panda is actually integrated into Google's overall continuous algorithm changes which means that the effects of an update or refresh like Panda 4.0 will be less severe. It's like going to the dentist every six months for a checkup and finding very minor issues or going to the dentist every five years and finding significant issues.
Rohan Ayyar at E2M Solutions explains the differences between the ongoing Panda refreshes and this new Panda 4.0 update:
"Last year, around this time, Matt Cutts had announced at the SMX West conference that Panda will be integrated into Google's overall continuous algorithm changes. This can be taken to mean that the effects of an update or refresh (two different things) will be less severe or noticeable. It is less of a manual effort and happens more in real time as and when Googlebot visits your site. So don't go running off to your analytics yet to see if you've been hit. Hang around for a couple of days and keep looking everywhere … Panda 4.0 is clearly a major update (changes to site identification and classification processes; worth announcing) to the algorithm as opposed to a data refresh (changes brought about as a result of deeper crawling with more site-specificity)."
8. Don't panic over Panda 4.0.
As Ayyar suggests, don't freak out over your traffic right away. Barry Schwartz tells you to look at your analytics over the next few days and isolate if you were impacted by one of Google's algorithms. If you feel you may be affected by the Panda update have an expert (like us) do a careful analysis of your website and the probable causes. If you need to make changes on your site do so systematically so that you know what changes make a difference. Remember that Panda updates can take awhile to fix and you will need to be patient and wait for Google's next Panda data refresh to get your site re-evaluated and reindexed.
9. Many anticipate Penguin Update is soon to follow.
Many industry leaders feel that a Penguin Update may be soon to follow this big Panda update.
@sugarrae i wouldn't be surprised if we had something on Penguin soon but who knows.

— Barry Schwartz (@rustybrick) May 21, 2014
What's the difference between Panda and Penguin? Basically, Panda has to do with content while Penguin has to do with inbound links.
How to Panda-Proof your Website
What you should do to protect against Panda updates? In a nutshell you need to deal with thin and duplicate content!
Remove low quality content that doesn't serve a purpose for website visitors.
Aim to have at least 400-500 words on informational pages and at least 150-200 words for descriptions on product pages.
Remove any content you have copy pasted from your suppliers' or competitors' websites.
Update any pages that have duplicate content from other pages on your website.
Use www.copyscape.com or www.siteliner.com to ensure your content is 100% unique.
Stop using automatically generated content or scraped content.
Make sure you provide enough content on your website to answer all of your visitor's questions
Aim to establish yourself as the most credible source in your industry/ area/ market.
Check your ad to content ratio if you are running AdSense on your website.
Make sure your website loads fast.
Build trust with your content.
Stop writing duplicate or redundant articles on the same or similar topics with slightly different keyword variations. Get creative and give your visitors something they can be excited to read!
Make sure your pages provide something unique and substantial value when compared to other pages in search results.
Additional common sense strategies you should use for overall sound SEO include:
Share your content over your Social Media platforms of choice.
Find ways to lower your bounce rate.
Always focus on improving user experience.
Be patient as results won't be immediate.
Have you seen any changes in your website traffic recently? Have you experienced steady declines in traffic since 2011? You could be a victim of Panda. Call us at 1-888-262-6687 and have us walk you through how Google's algorithm changes may be affecting your website.
---