Google recently confirmed that it indeed changed its algorithm earlier this month. Many website owners and SEO's started noticing changes in rankings in early May although Google kept saying there were no updates. Some were even calling it the "
Phantom Update
" because everyone noticed something was happening but Google wouldn't acknowledge it. Finally Google confirmed with
by
A recent
study
by KoMarketing, Huff Industrial Marketing and BuyerZone examined the most important content for B2B buyers and what factors on a website can impact their buying decision, for better or worse. Here are the key takeaways. Does your B2B website content strategy include these popular elements?
1. Thorough contact information is the most important piece of content on your website.
Contact info is cited as the most important asset on a vendor website. It is a critical element used by your buyers to establish credibility. While this is one of the easiest elements to add a website it is often missing. Not only does missing contact information c
What if we told you we can help making small business blogging easier while improving your local search visibility? There is! We've compiled this list of ideas of painless and effortless ways to keep your blog up to date while showing Google (and your visitors) your presence in your community and credibility.
1. Share community news.
Write about the upcoming annual event in your city that everyone looks forward to. Write about the upcoming tradeshow you'll be attending. Show that you are involved in your community and support local events.
2. Tell customer success stories.
Did a customer just call you raving about a great experience they had with you? Were you able to solve a problem for one of your customers? Take the time to
Have you considered blogging for SEO? A company blog can be a very strategic and powerful component of your SEO Strategy. However, writing interesting, informative and optimized blog posts is an art to master. In this blog post, we offer some simple tips on blogging for SEO. We also offer some final checklist items to go through before you officially hit "publish" and share your blog with the world.
1. Read the entire blog post out loud.
Reading your rough draft or near-finished draft out loud will help you identify minor typos or mistakes you may not notice when reading the text in your head. This can also help make sure there is overall clarity and flow throughout the entire blog post.
2. Get a second opinion – share the blog.
When blogging for SEO, have so
Every day we work with bloggers, marketing coordinators, and receptionists, providing effective SEO tweaks they can do themselves when tasked with the job of keeping their company's website current and updated. Companies are constantly updating website pages, adding new products, blogging about events, and even running social media. While they have an intimate knowledge of their brand and products as well as excellent writing skills and aesthetic prowess, there are still some simple SEO tweaks to be made to further improve the website and user experience. That's why we've put together this quick article with 5 simple tips for better SEO to make your work stand out and get even more visibility. It's these simple SEO tweaks you can integrate into your work to help you get ahead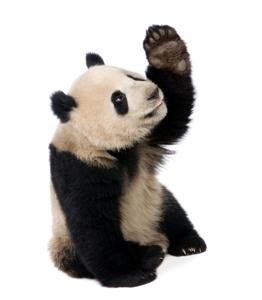 Recently I came across an excellent
article by Razvan Gavrilas
about Panda 4.0 which investigates several winners and losers in SERP visibility after the May 20
th
Panda algorithm update.
If this is the first time you are reading about Panda consider reading our previous article 9 Things You Nee
Many businesses seem mediocre because they don't have the drive to engage. Log into Facebook and you'll quickly see the trend that people consume content as images and videos. Statistics even show that images and YouTube searches are dominating interest and content consumption. The online community is rapidly evolving and if you don't fight to engage and entertain your customers, you'll only be mediocre. I recently attended SMX West and sat in on a presentation by Brian Clark, the Founder and CEO of Copyblogger Media, which caused me to start thinking this way. Either engage or stay mediocre. His take on the changing trends in online content marketing gave me a fresh perspective on how ridiculous the new remarkable really is.
What does Spinach, Duck Calls and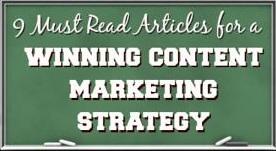 Did you know that over 70% of marketers plan to increase their content marketing budgets in 2014?
(source:
Curata
)
If "
content marketing
" is a new concept to you let's start at the beginning. A basic content marketing definition is the creation and sharing of media by publishing content. There are several content marketing goals, including:
Driving sales and/or leads
Engaging customers, buyers and influencers
Boo
A good SEO content strategy is an essential part of every Internet marketing campaign, so if a client is unwilling or reluctant to make changes to their existing content, then we offer to develop what we call information pages; SEO website content writing designed to support the keyword terms the client is targeting.At 1st on the List we continually get clients who are in serious need of not just more content, but also good search engine friendly content on their website. Yet, many are hesitant to make the necessary changes to their existing site page text.
SEO Content Writing Tips & Advice
[tooltip tip="Search Engine Optimization"]SEO[/tooltip] content pages can be written in the same voice or tone as the main site pages, but include optimized text copy that supports the t
This morning I stumbled across this chart that is being shared across the web. We often see data about areas where companies are spending or are planning to spend more of their marketing budget but we rarely see data about what consumers actually want. So what do consumers really want from your brand?