So what did we learn about SEO in 2016 that we can carry over into the New Year and improve our SERP positioning? We learned numbers! Lots of numbers! I think that the most interesting statistics this year (and even from previous years) center around mobile, voice search on mobile, and voice search through present and future home devices. And they'll probably all be applicable to a greater extent as the year unfolds. In this article, we will take what we have learned from the past year and share what we think are the most important SEO predictions for 2017 and beyond.
1. Mobile Search Dominates Desktop
According to Search Engine Watch, we know that
A new study by
Havas Worldwide
gives us some insight into the new roles that companies are expected to play beyond their pure corporate function. In one portion of the survey, participants were asked to mark the five core values they think are most important for brands to embody. Here are the top 10 highest rated core values:
#10 - Vision (17%) Having a clear direction to achieve or accomplish long term goals.
#9 - Socially active (19%) Engaging with the affairs and well-being of society and contributing to it.
/by Carissa Krause
I know that you want to see results from your website project.  And I know it can be disappointing when you don't start getting results soon after you have launched the website.  It is natural to want to give up on the whole idea and conclude, "You can't get leads for your business from the Internet". That's fair, because you really should expect results from any advertising.  If it doesn't work, you should stop using that promotion. But there is another aspect of Internet marketing that you should consider. I'm not trying to convince you of anything but, as a businessman, I know you have been asking yourself one question since the day you started and will continue to ask the same question for as long as you are in business.  I chose to be in this business
The newest Google Maps App update for Android now warns users when a business they are navigating to is either closed or will be closed by the time they arrive. A message pops up that reads, "Your destination may be closed by the time you arrive." This is just one more reason why you need to make sure that your Google Local Business information is correct and Google is showing the correct hours for your business. After all you don't want Google warning a potential customer that you are closed when in fact you are open for another three or four hours. But how does Google know your hours? Google can use a number of sources from around the web to try to locate your hours, such as your website or other profiles like YellowPages. The othe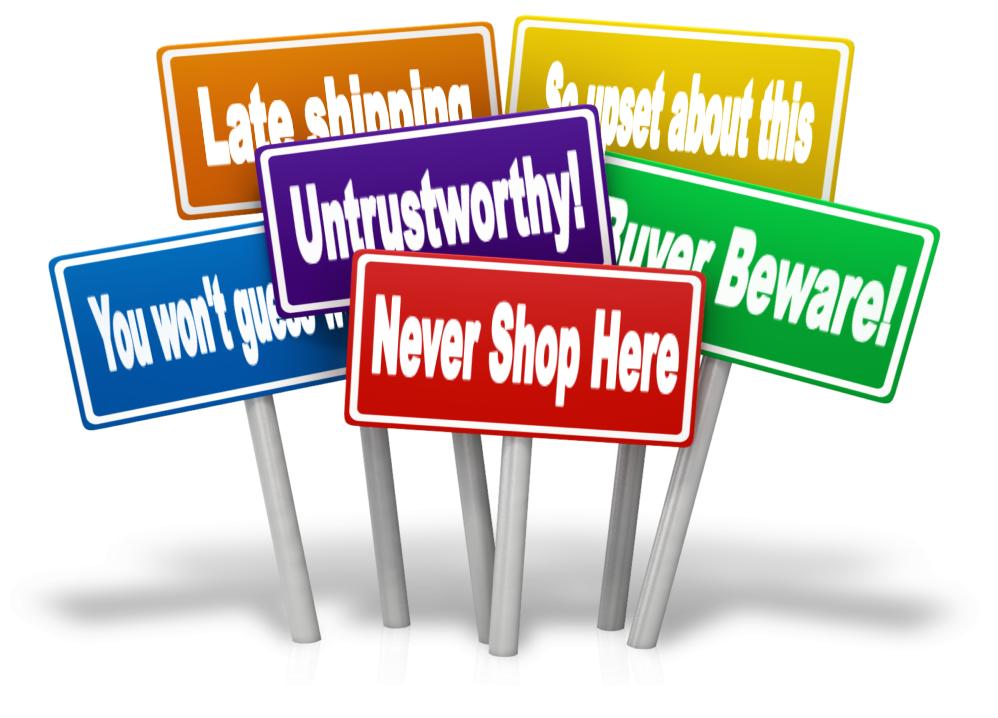 Consider the wise words of Warren Buffet:
"It takes 20 years to build a reputation and 5 minutes to ruin it."
All it takes is one disgruntled customer signing into Facebook, Google, or Yelp and writing a harsh review of their bad experience with you. Their review is permanently posted on the Internet for all future customers checking you out and your reputation could be tarnished for years to come. Do you feel powerless over bad reviews already posted across the Internet or live in fear of the day when a customer will write a bad review. Instead of falling victim to bad reviews you can take a
If you don't know these facts you're not alone. Most small businesses we speak to aren't quite sure about these basic fundamental SEO concepts. We've made it our mandate to help small businesses understand these facts whether they choose our SEO services or not!
SEO is simple in concept.
Search Engine Optimization is simply the process of improving your website's content and structure so that Search Engines understand your website and what you offer more easily and deem it the most relevant to the product and services that you offer.
SEO is much more complex in practice.
If your website isn't currently ranking for your keywords the search engines don't understand your website yet! There are 300+ different factors Search Engines look at on every website i
A recent
study
by KoMarketing, Huff Industrial Marketing and BuyerZone examined the most important content for B2B buyers and what factors on a website can impact their buying decision, for better or worse. Here are the key takeaways. Does your B2B website content strategy include these popular elements?
1. Thorough contact information is the most important piece of content on your website.
Contact info is cited as the most important asset on a vendor website. It is a critical element used by your buyers to establish credibility. While this is one of the easiest elements to add a website it is often missing. Not only does missing contact information c
I've been reminded in the last couple weeks once again at how many businesses are selecting
search engine optimization
(SEO) companies based solely on price. This simplistic selection method is costing them far more than they think! The process used by individual SEO companies varies so much from company to company that lowest price is
not
the factor to base your decision on. It is like buying a $10,000 commuter car instead of a $50,000 luxury European sports car, expecting to get the same level of performance. Unfortunately, like far too many business owners that I speak to think this way. The truth is if you select a low cost SEO company that doesn't do a good job you not only end up paying someone else a s
The popular SEO authority Search Engine Land recently shared an article by Stephan Spencer titled, "
Understanding & Explaining A Realistic SEO Timeline
". While there has never been a simple answer to the age old question
How long does SEO take to kick in
,  Spencer explains several factors that can impact your SEO timeline and how long it will take before you start seeing results. Here is the TLDR (Too Long Didn't Read) Version:
There are many variables going on with your SEO such as design, code, previous SEO efforts and so on.
SEO is a team effort and depends on the cooperation of many team members as SEO is essen
Recently
Econsultancy and Adobe
asked over 6,000 marketing, digital and e-commerce professionals around the world the question,
"What is the marketers' single most exciting opportunity for 2015?"
Over 1 in 5 (22%) responded "Customer Experience". What's so great about customer experience? Many believe that it defines your brand.
What is Customer Experience?
Customer experience is all about the interactions a person has with your brand. There are various ways to measure customer experience including their overall experience with your brand, likelihood to continue to use your products