Bad Yelp Reviews and Low Star Ratings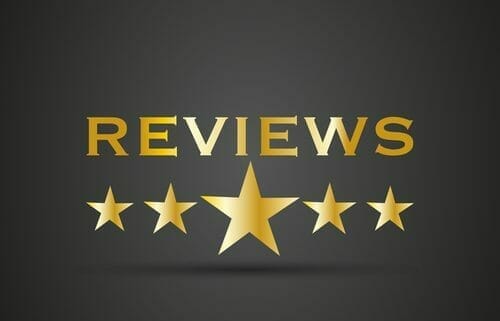 Bad Yelp reviews is every business owner's worst nightmare.
You wake up to find that a disgruntled customer has written a terrible Google or Yelp review of their recent experience at your restaurant, salon, office or store. Their words are harsh and blown out of proportion.
But what can you do about bad Yelp reviews? And should you really worry about one bad review on Yelp or Google+? When do these bad reviews start having a negative impact on how potential customers perceive you? What average star rating will start turning people away?
A recent study by Bright Local asked the question, "What average star rating is too LOW for you to consider using a local business?"
4 star rating = 92% of users will use this local business.
3 star rating = 72% of users will use this local business.
2 star rating = 27% of users will use this local business.
1 star rating = 13% of users will use this local business.
The good news is you don't need a squeaky clean, 4/4 or 5/5 star rating profile on Yelp or Google+ to attract new customers. The study shows us that people are a little forgiving and can overlook a few bad Yelp reviews that may drop your star rating by one point. Most are comfortable using a business with a 3/4 star rating.
Read our post on How Customer Reviews Can Impact Your SEO.
Here are a few ideas to help protect yourself against bad Yelp reviews before they happen:
Make sure you ask your loyal customers to write a review for you so there are more positive than negative reviews.
Be sure to respond to any bad Yelp review to show others that you care and are genuine about providing a good experience for everyone; your desire to make things right can go a long way. Here's some advice from Yelp on Responding to Reviews.
Learn from bad reviews – is there an underlying theme in your reviews? Does food take too long? Is everyone complaining about your receptionist? Perhaps it's time to take action and correct any truth there may be to the bad reviews.
We've also written a few other articles about Customer Reviews with more detailed advice:
Do you need help with some online reputation management? Give us a call toll free at 1-888-262-6687!
---